From Elana:
Today is my first day at Gustiamo.  The butterflies in my stomach remind me of being a kid on the first day of school.  Only this is the education you cannot learn in the classroom.  I am here visiting from San Francisco to observe the insides of the company that brings the highest quality, small-batch Italian food to the States. I look forward to practicing my Italian with Beatrice, Stefano, and Martina, learning about these food and their artisanal producers, and getting to know the whole team who makes it all possible.
My morning began with learning the Gustiamo technique of making coffee.  They brew Sant'Eustachio from Roma that is wood-roasted for a smooth flavor that needs no milk or sugar. With the coffee aroma filling the warehouse Stefano gave me a quick tour.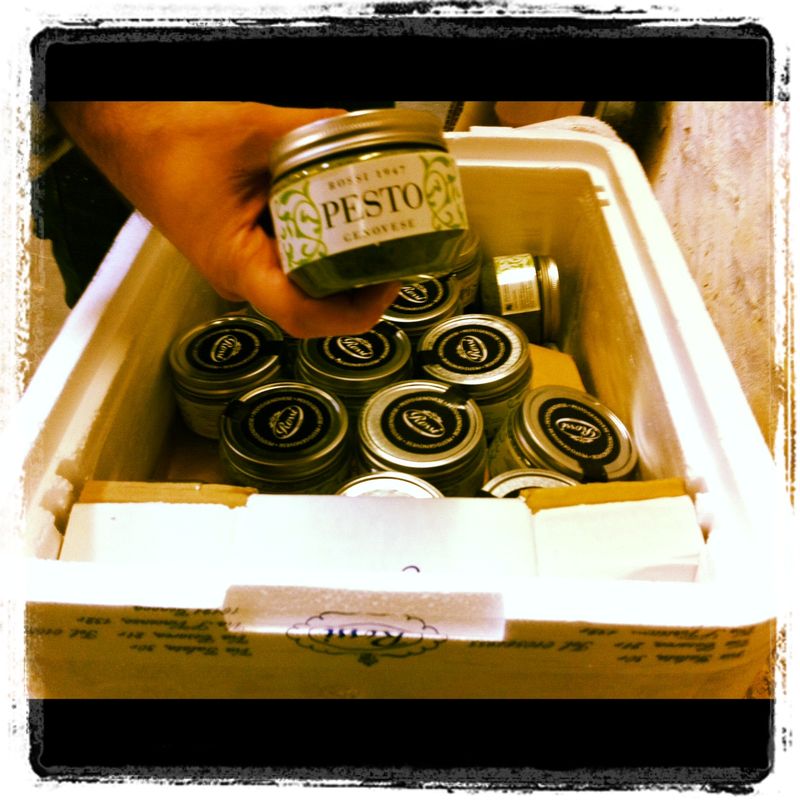 Pasta, rice, olive oil, and my favorite Italian word carciofi – artichokes. There laid sacks of fine salt, bottles of balsamico, and of course the
tomatoes.  "These are fantastico!" Stefano exclaims in his lovely Italian accent.  Note to self to get a taste of those.  Then
the whole team lets out a unison cheer when the shipment of pesto from Genova arrives. It is now safely in the fridge awaiting your order! Hurry before it's gone!
Check back for updates on my adventure in the Bronx!
-Elana