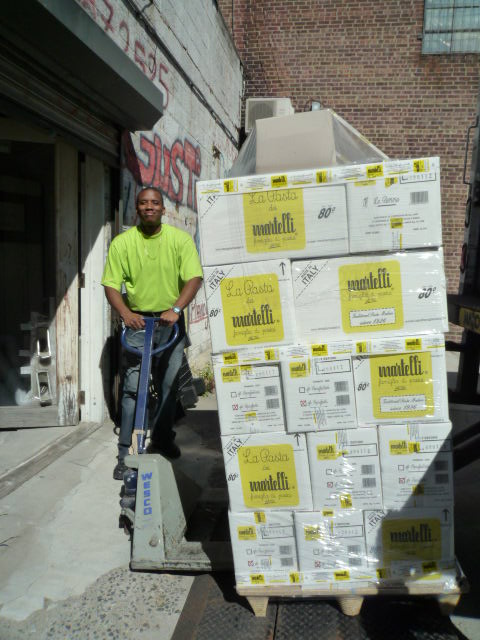 Pasta Martelli just arrived in the warehouse. We received a new container from Italy and, for once, we had no problem with FDA and US Customs. Thank goodness!
Here is Gerard, downloading the truck with the precious cargo. It's an important moment because we have been out of pasta Martelli, in particular the spaghetti, for quite a while. We all know it takes a long time to make artisanal pasta because it needs to dry naturally for hours and hours. These spaghetti must have been drying for two months!
With the Martellis, the order process takes a very long time. They have a small factory with small production but high demand. You just must be patient and wait -there is nothing else to do. If you were desperate and thought you could go to the source in Lari, near Pisa, to buy their pasta, you would have returned empty handed, because the Martelli don't sell their pasta there, either.
The only place to buy Martelli pasta on the internet is at Gustiamo.