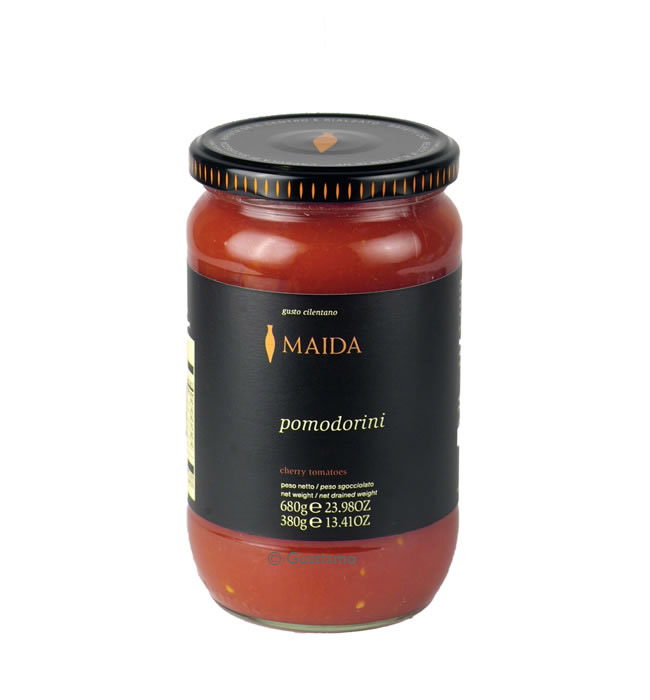 From Elana, who successfully completed her first week at Gustiamo. I think she likes it!
After my first week at Gustiamo I have been starting to taste some of the many delicious products in stock. On the shelves of the warehouse something in particular caught my attention, begging to be taken home with me. It was a jar of little baby tomatoes, bright red, plump and juicy, called Vine Tomatoes from Cilento, by Maida Farm.  Maida's products are made in very small batches using the highest quality ingredients grown on their farm in Cilento in the region of Campania. Check out past blogs about Maida's lovely products.
It is farms like Maida's that I love to support because their practices are sustainable for the land and their food has the highest nutritional value. And it tastes the best of course! "Certo", as the Italians say!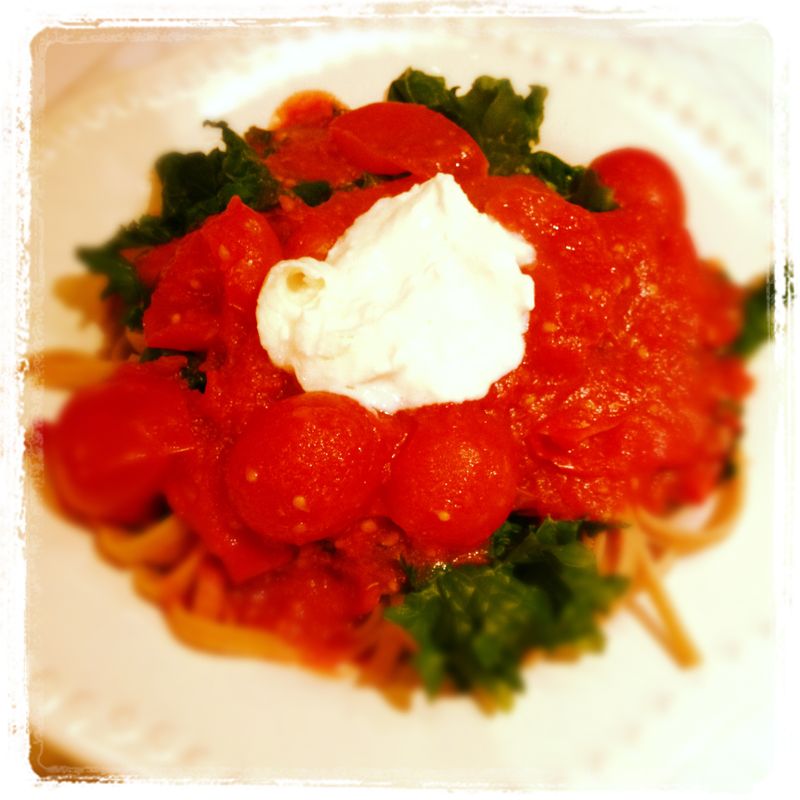 Last night I simply heated the tomatoes on the stove to adorn my pasta.  I wanted to see how they taste in their purest form. Jarred with fresh basil, they are so fragrant they make a sauce by themselves. I finished the dish with some steamed kale and a dollop of delightful burrata. Magnifica!
Ciao!
-Elana