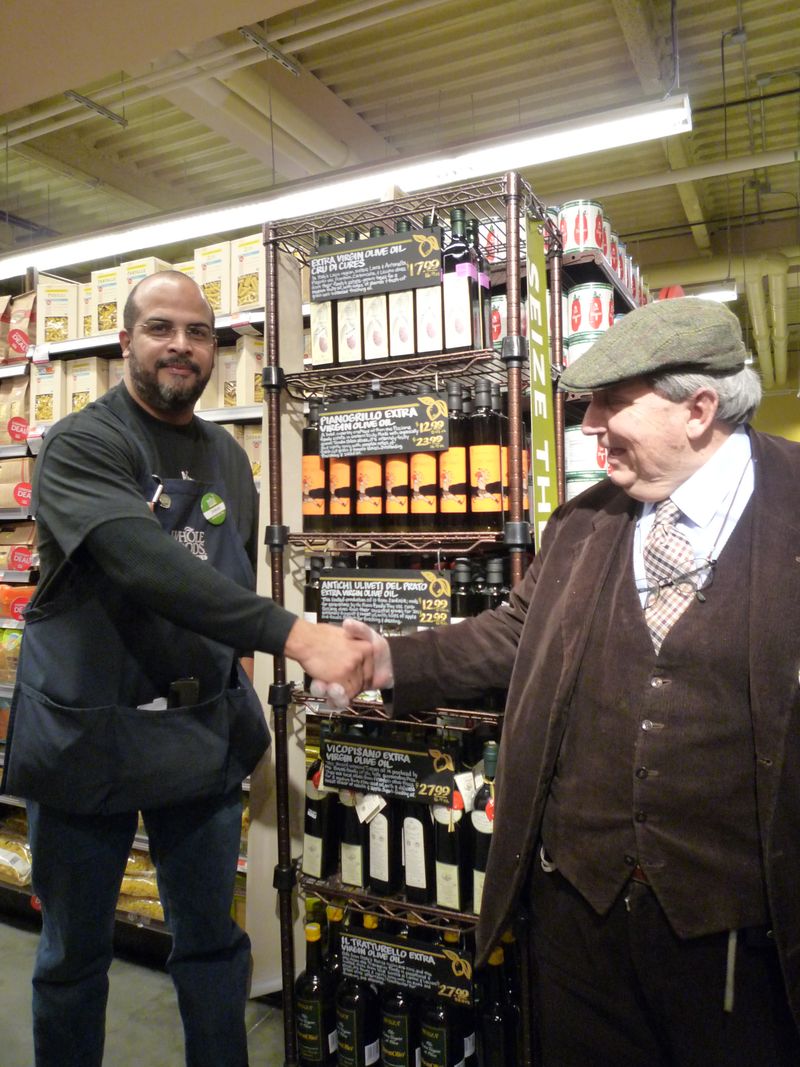 Everyone at Whole Foods has been fantastic! They were our best supporters, in particular after they tasted the olive oil,  learned the story behind it and met the producers. Left, is Johan with Nicola Bovoli of Vicopisano. The people who work at Whole Foods know their stuff and they were all excited about having such unique products in their stores. They were very helpful and invited their customers to come and see us, by the SEIZE THE MOMENT rack, where we were doing our demonstrations. This is the rack where you can find the EV Olive Oils from Italian small organic farmers.
All the oils in the rack "SEIZE THE MOMENT" were harvested at the end of 2010, a couple of months ago. They are: BuonOlio from Ligura; Vicopisano from Toscana; Cru di Cures from Lazio; Il Tratturello from Molise; Pianogrillo from Sicilia; Antichi Uliveti from Sardegna.
You can buy them at Gustiamo, of course. But, if you live in and around NYC (Long Island, Westchester, CT, NJ)… you should rush and buy them at your local Whole Foods, because they are running a special program and offer them at a special HUGE discount. SEIZE THE MOMENT!!!