The much awaited Rosengarten Report is out and Gustiamo is the first of three Italian food importers. We are speechless by what David Rosengarten has to say about our foods. You should all sign up for The Rosengarten Report. We are so happy to have it back. It's one of the best gastronomic literary sources available today, imho.
Without further adieu, here are our Rosengarten Report five-star rated products: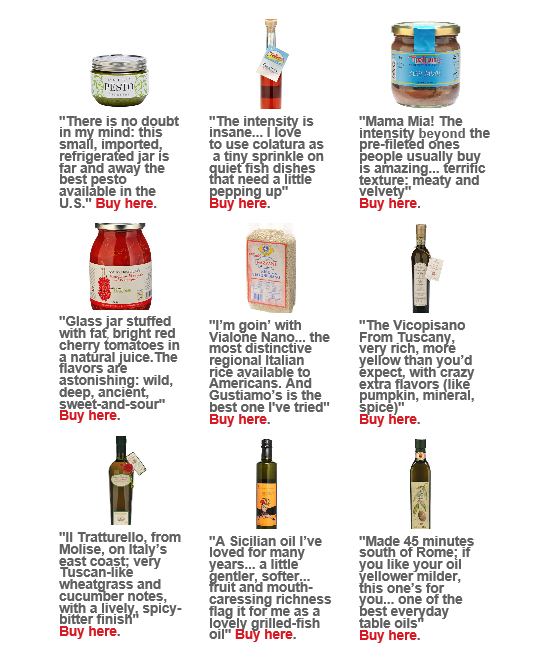 Click here to read more about it in our newsletter; and to sign up for our newsletter type your email address into the white box at the top of this page and click submit (don't forget to confirm your subscription!).