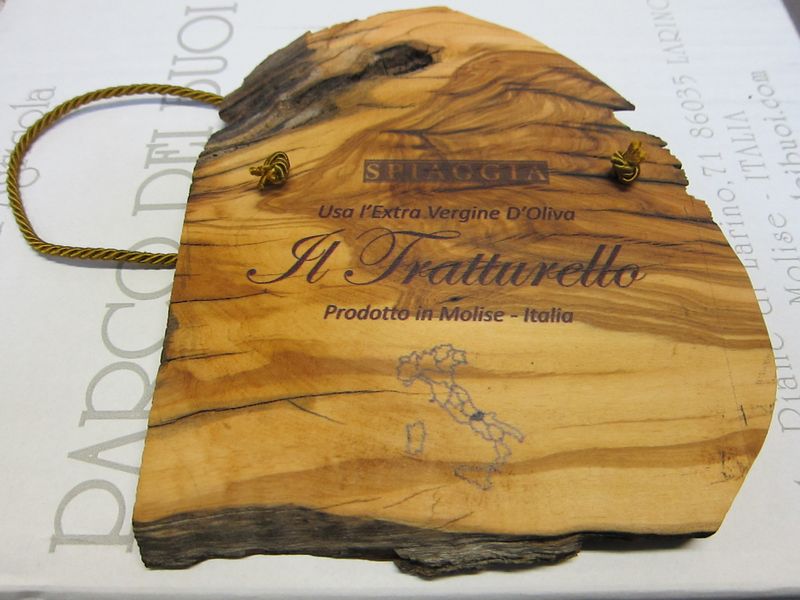 Francesco Travaglini brought this plaque in his luggage when he came to NY for the Whole Foods Olive Oil event. It is for Spiaggia Restaurant, in Chicago, to thank Tony, Cathy and Sarah for using his EV Olive Oil, Il Tratturello, in their wonderful restaurant. Not only they cook with Il Tratturello, they mention it in Spiaggia's menu! It goes on "Carne Cruda con Insalata di Puntarelle". Such an honor!!!
Francesco made the plaque out of a piece of wood that came from a centuries old olive tree that fell last winter during a storm. When you say recycle! The plaque will leave today and it will be very soon on Spiaggia's wall.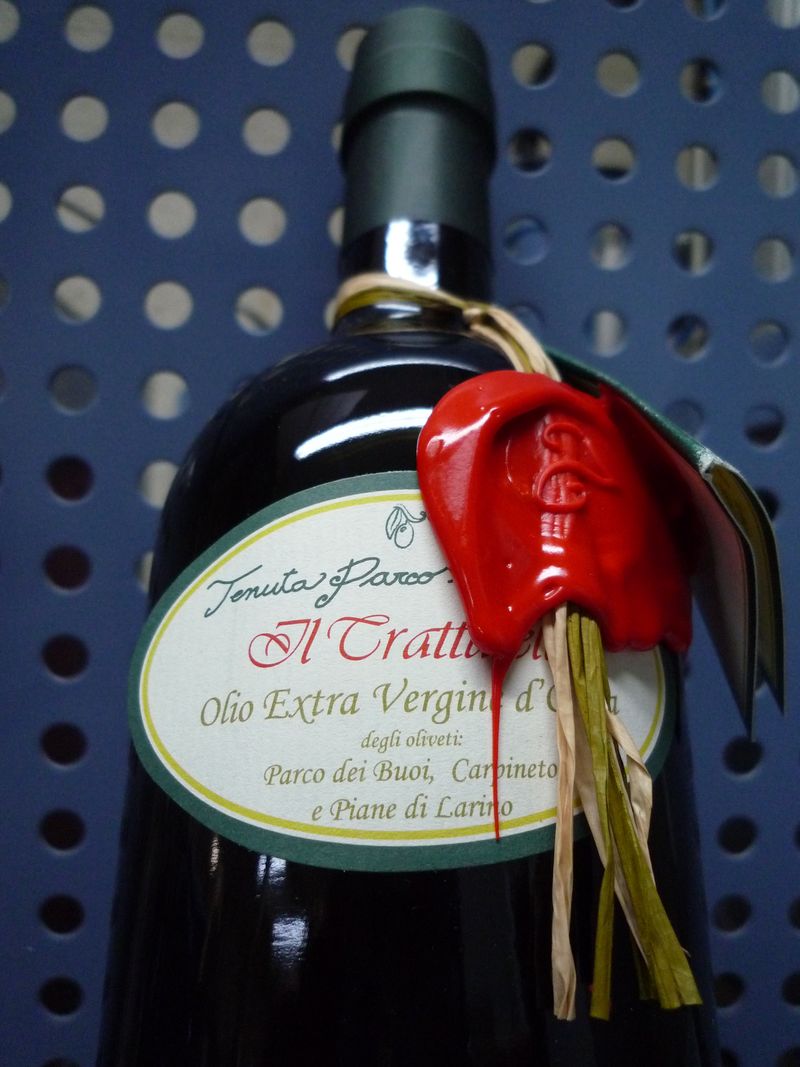 It's a beautiful story, the only flaw here is that it should have left 3 weeks ago. So sorry!!! To pay amends, let's do this: you go to Spiaggia, you have a beautiful dinner, you take a picture of the plaque, you send us the picture, we send you 3 bottles of Il Tratturello. Ok???