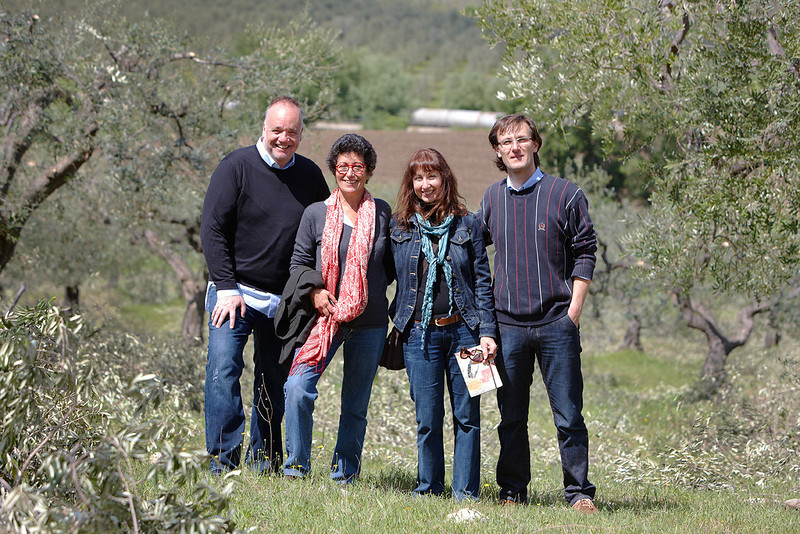 (Read previous parts here) I talk on behalf of the whole group (Tony, Cathy, Jeff and I): Molise is a spectacular region and we can't wait to go back. We loved everybody we met and everything we saw. The clean air, the luminous light and the green of the hills. And the people: hard workers, proud of their culture and heritage, honest and simple. Of the millions of pictures Jeff took in Molise, I particularly like this one. This is the 3 of the group (the fourth being Jeff, behind the camera) and Francesco Travaglini, on the right.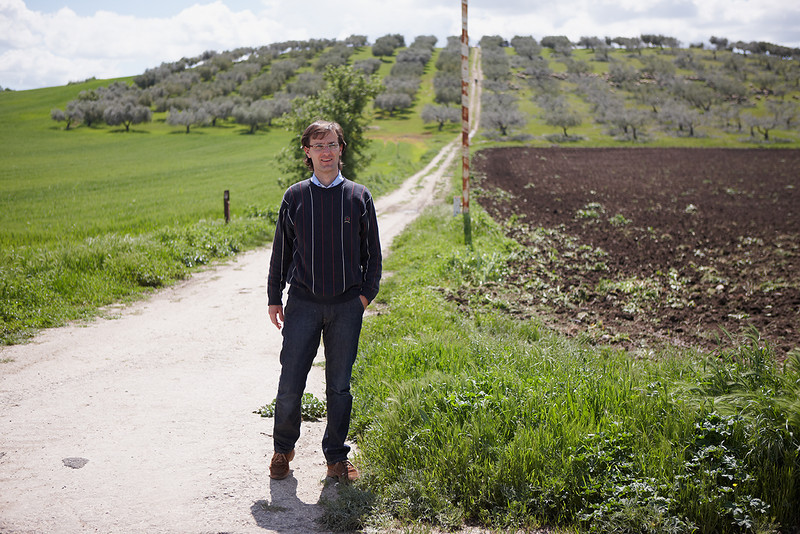 Francesco is a young man married to Pia. Francesco and Pia's parents used to make olive oil, but they, as well as everybody else in Molise, would sell it for nothing to commercial companies from other regions, who would make their profit by blending it with inferior oil. In fact, while Molise is an agricultural region covered with olive trees, have you ever heard of an olive oil from Molise, before? Well, Francesco is very proud of his land and his oil and 10 years ago decided that enough was enough and he went solo.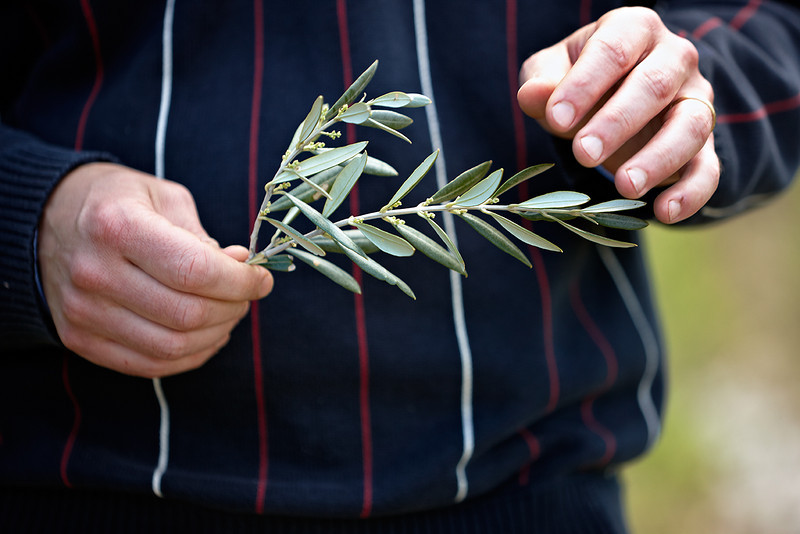 With some money from his parents and his in laws, a small grant from the state, he started the farm and a Tratturello was born. A spectacular EV Olive Oil (not labelled organic, but it is – look at him!) made with local Larino olives.
We want you to taste it and taste Molise. Write "Larino" in the "special instruction" box of your shopping cart and your bill and credit card charge will reflect a discount of 20% on Tratturello Olive Oil.