Pasta Latini made with Taganrog wheat is FINALLY back, after a worldwide absence of two years!!! Why this long? This wheat is very delicate and did not want to grow in 2008 and 2009. You cannot believe how painful it has been to receive the complaints of so many American fans who were left hungry for such a long time. No other pasta maker uses Taganrog wheat and, once you try it, you become addicted!!! You can order Latini Pasta Taganrog, the one and only pasta made with Taganrog wheat here.
This wheat was originally cultivated in Russia and it takes its name from the town of the same name, a port on the Sea of Azov.  From here, this wheat was shipped all over the world, including, of course, Italy. Interesting to learn that in the 13th century, Taganrog was a colony of the Maritime Republic of Pisa.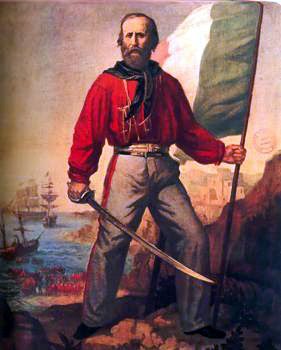 Six centuries later, legend has it that a sailor named Giuseppe Garibaldi made frequent voyages to Taganrog to load cargoes of this wheat for the Italian market. While there, Garibaldi met Giambattista Cuneo, a sailor from Liguria who inducted him into the revolutionary Young Italy movement that launched Garibaldi in his role as a hero of the unification of Italy.
The fact that the Latinis were able to resume the production of Taganrog pasta in the exact year when Italy celebrates its 150th birthday is a wonderful coincidence that makes us feel very hopeful that this pasta will have an enormous success!
Long life to Italy, long life to Taganrog Pasta!!! And thank you Carlo and Carla Latini for making us dream, again!