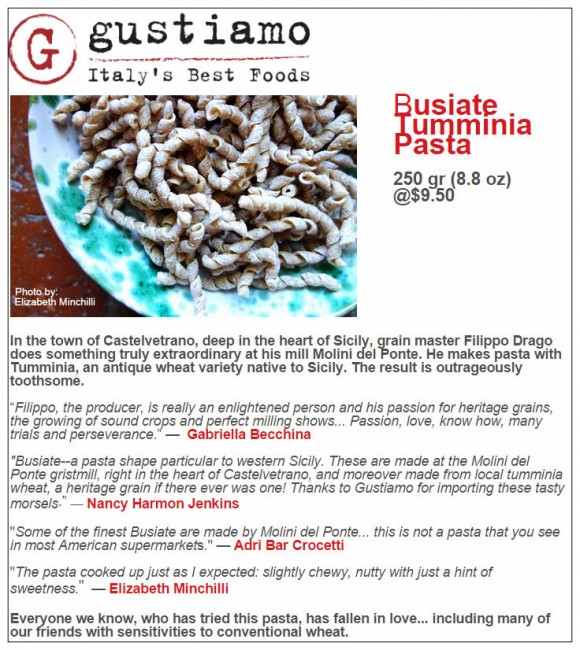 In the town of Castelvetrano, deep in the heart of Sicily, grain master Filippo Drago does something truly extraordinary at his mill Molini del Ponte. He makes pasta with Tumminia, an antique wheat variety native to Sicily. The result is outrageously toothsome.
"Filippo, the producer, is really an enlightened person and his passion for heritage grains, the growing of sound crops and perfect milling shows… Passion, love, know how, many trials and perseverance." — Gabriella Becchina
"Busiate–a pasta shape particular to western Sicily. These are made at the Molini del Ponte gristmill, right in the heart of Castelvetrano, and moreover made from local tumminia wheat, a heritage grain if there ever was one! Thanks to Gustiamo for importing these tasty morsels." — Nancy Harmon Jenkins
Click here to read more about it in our newsletter; and to sign up for our newsletter type your email address into the white box at the top of this page and click submit (don't forget to confirm your subscription!).