Gazzani has been growing and milling rice in Vigasio, near Verona, since 1648, where sandy soil and abundant spring water have created the perfect conditions for rice cultivation.
Gazzani only grows 2 varieties of rice:  Carnaroli and Vialone Nano.
Vialone Nano rice was invented in 1937, a crossbreed between the Vialone and Nano rice varieties. This precious and versatile rice has small, round, and highly absorbent grains. In fact, Vialone Nano absorbs liquid like no other rice and makes risotto that is both silky and smooth without ever becoming mushy.
The wholegrain version of Gazzani's Vialone Nano is produced using minimal human intervention: it's harvested and then the outer hull is removed. This is the most fiber-rich brown rice we've ever tasted. It's a nutty rice with an earthy flavor, perfect for rustic recipes. Keep in mind, it needs a longer cooking time than other types of rice.
The "king of rice," Carnaroli is the result of a crossbreed as well, dating back to 1945. It has long, big, and tapered grains. Carnaroli is the favorite rice of chefs, thanks to its extraordinary resistance: it keeps its compact and dense shape for a long time. Carnaroli rice is more starchy than Vialone Nano, and therefore it results in a more compact risotto. Thanks to its high starch content, it is able to absorb more water in the kernel instead of dissolving on the surface, which produces incredibly light and creamy risotto, without any stickiness. Carnaroli is more resistant to overcooking than other varieties like arborio.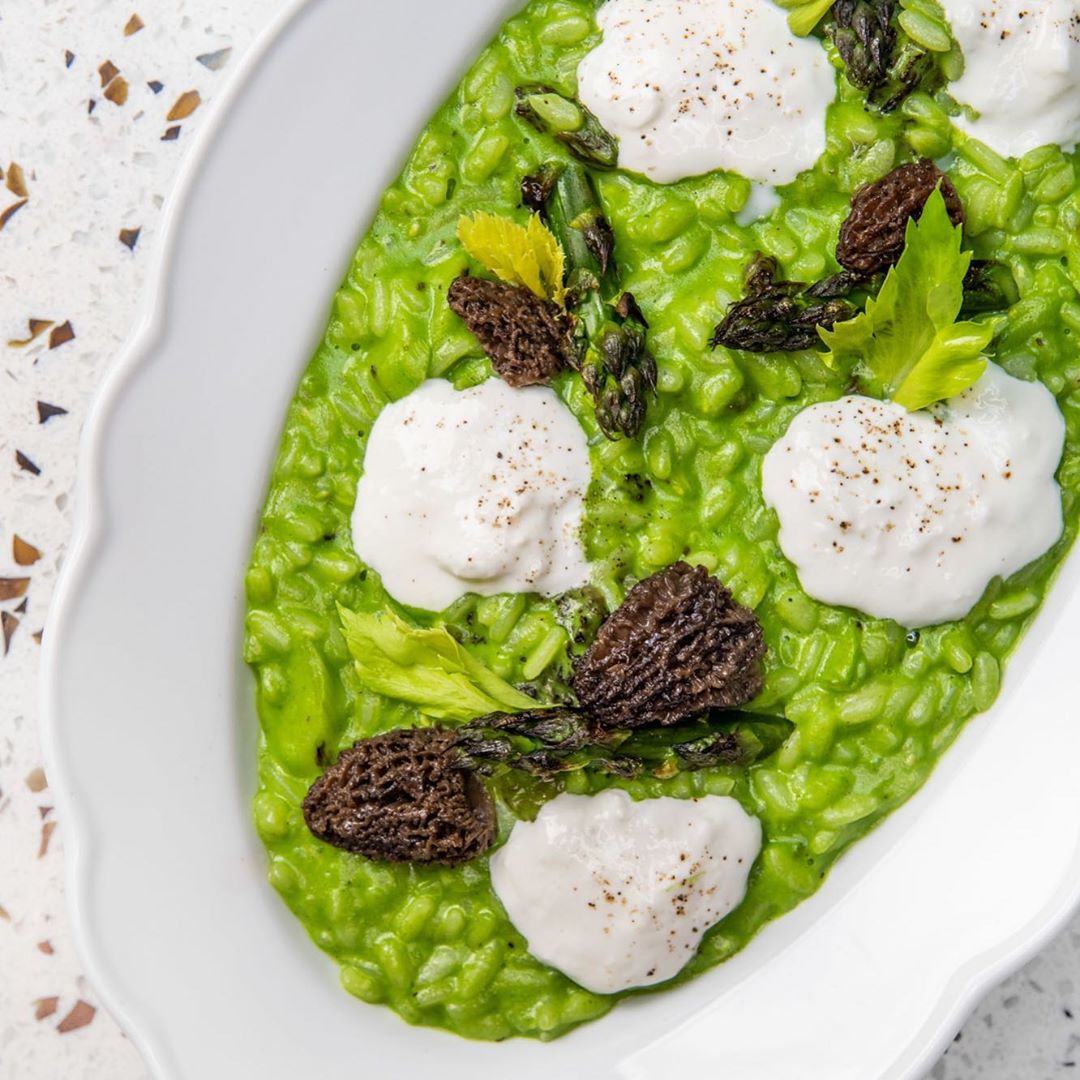 There's no competition between Carnaroli and Vialone Nano. It just depends on which style of risotto you're going for. Vialone Nano is used for more soupy risotti. Italians call this style "all'onda" (wavy), because it looks like a wave when tossed in the pan. Despite its small grains, this rice can double in size during cooking, which results in exceptionally flavorful risotti. Just think about it, all of the flavors you add during cooking are captured by the rice kernels!
Carnaroli, on the other hand, is best used to make thicker risotti. It reveals its personality in rich and creamy dishes, achieving a velvety mantecatura with surprisingly little butter and cheese; that's thanks to all that good starch.
Read more about Gazzani's water powered production and how their rice is milled.