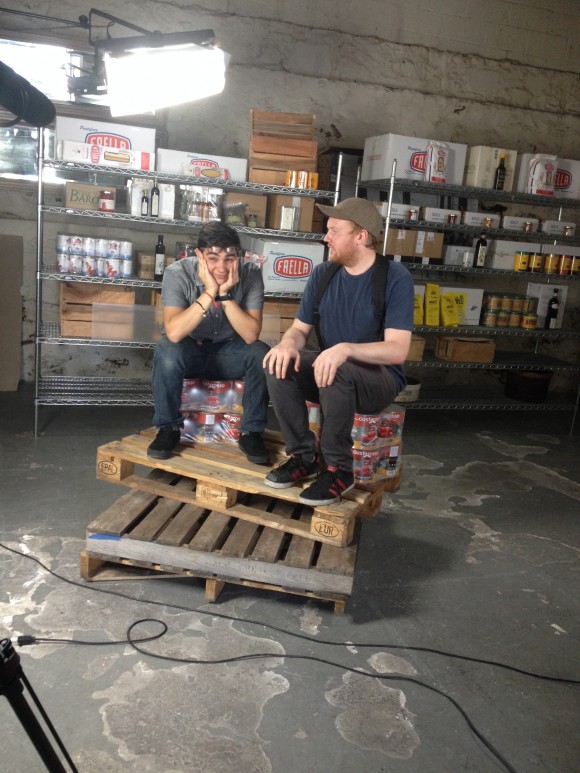 When our friend Rosemary Maggiore asked us to do a Crain's Business episode for their New York Stories series, we blushed. We were just giddy over the fact that the legendary Crain's New York Business was interested in us.
Rosemary came to visit us and along with Jill Kaplan and their posse of camera people they transformed our warehouse into a TV studio. With all the fancy TV equipment everywhere, Beatrice had a serious case of stage freight, which she quickly got over once her and Jill started talking.
Sitting atop pallets of 100% Italian tomatoes, Jill and Beatrice get to the heart of who Gustiamo is and why we exist. They jump into the differences between artisanal and conventional Italian food (2:35), and the importance of defending real Italian farmers and food makers (3:30). They also delve into entrepreneurial issues like, the best part of owning your own business (7:41), and working with a roster of amazing chefs (9:23). Also, they talk about interacting with the local Bronx community and artists  (10:32).
We love this interview. It really gets to the heart of who Gustiamo is and why we exist. It will make you proud to be a Gustiamo customer, friend, and supporter.
Watch the video. We promise it will be 13 minutes well spent.