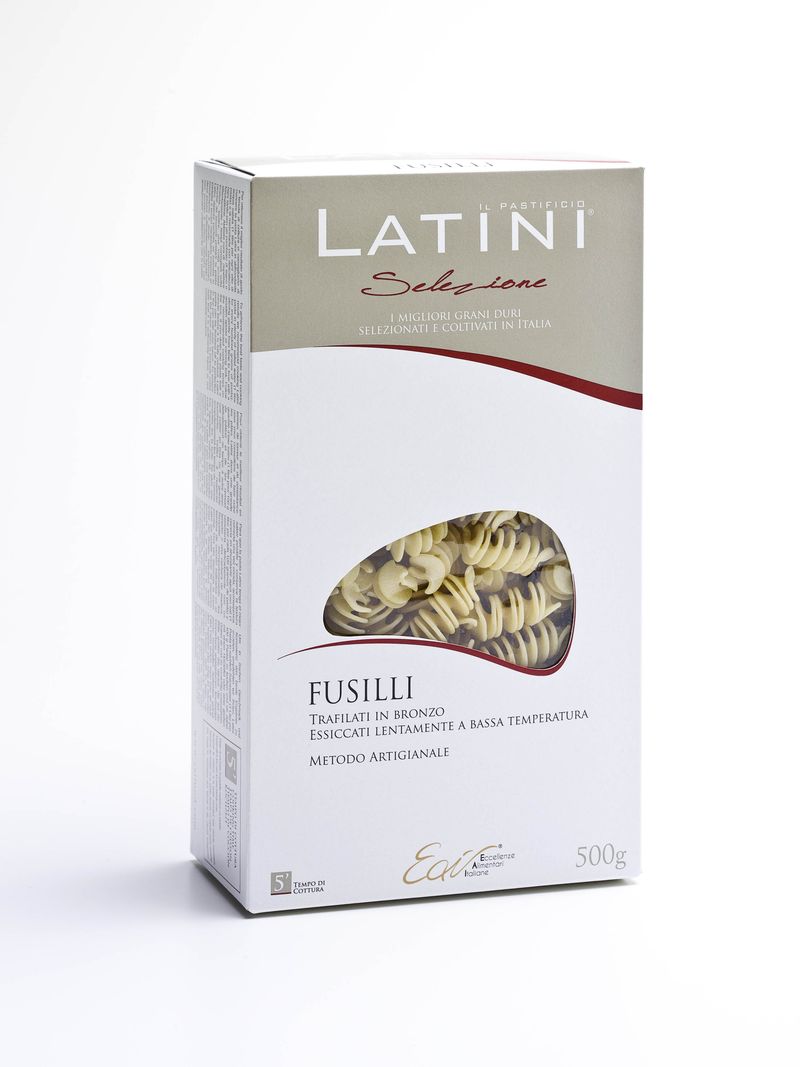 The Latinis decided to give a new look to their legendary Pasta Latini! If you haven't heard, the multicolored boxes are no longer of this world. If you have a box in your pantry, take particular care of it! It is now part of history. The future is White and Black! Do not worry, nothing else has changed, only the packaging! The quality of the pasta is as wonderful as it always was: best heirloom wheats selected and/or grown by Carlo Latini, best water, bronze dies, excruciatingly long drying in the natural air of the attic of the pastificio.
The Latinis care so much about Gustiamo and their American fans, they gave us the big honor to announce and present the NEW LATINI PASTA to the world.
Yes, the NEW LATINI PASTA has arrived in the Bronx warehouse. Say a big hello to:
the White box, Linea Classica: made with a selection of the best Italian durum wheats;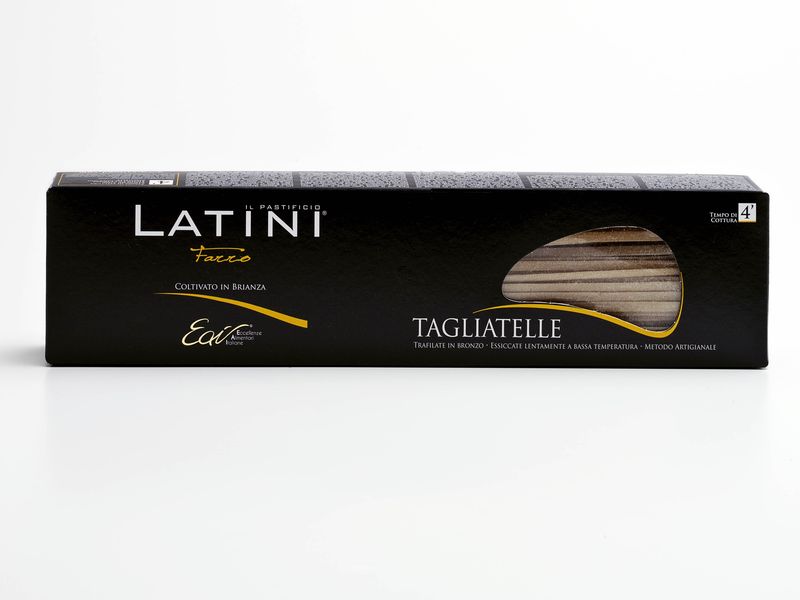 the Black box, Senatore Cappelli: made with heirloom wheat Senatore Cappelli grown by Carlo Latini
the Black box, Farro Pasta: made with farro flour. It is the best farro pasta you will ever taste. And so good for you!
Dear Carlo and Carla Latini: I know you were busy fulfilling our order. We and all your American fans thank you very much. Now, take a deep breath, take a break, and try to relax… Time to update your company's website, too. Grazie mille!!!