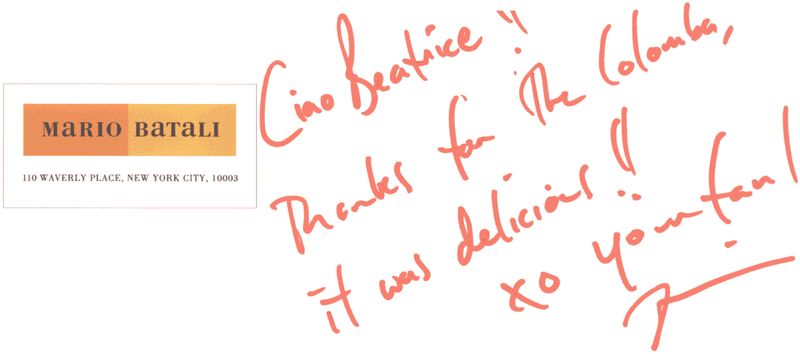 It says:
"Ciao Beatrice!!
Thanks for the Colomba, it was delicious!!
XO Your fan!"
The Premise: We sent a Colomba to Mario Batali as soon as it flew into the warehouse, a couple of weeks ago. He orders the panettone for Christmas and he loves it; we received very few Colomba this year and secured one for him.
We are touched that he took the time to send a hand written note and that he said he is a fan of ours. Impossible! We are nothing compared to him. Or… is he the kind of guy who says "Your fan" to everybody? I don't think so and I don't care. We've already framed the card and we are showing it to everybody. Grazie Mario!