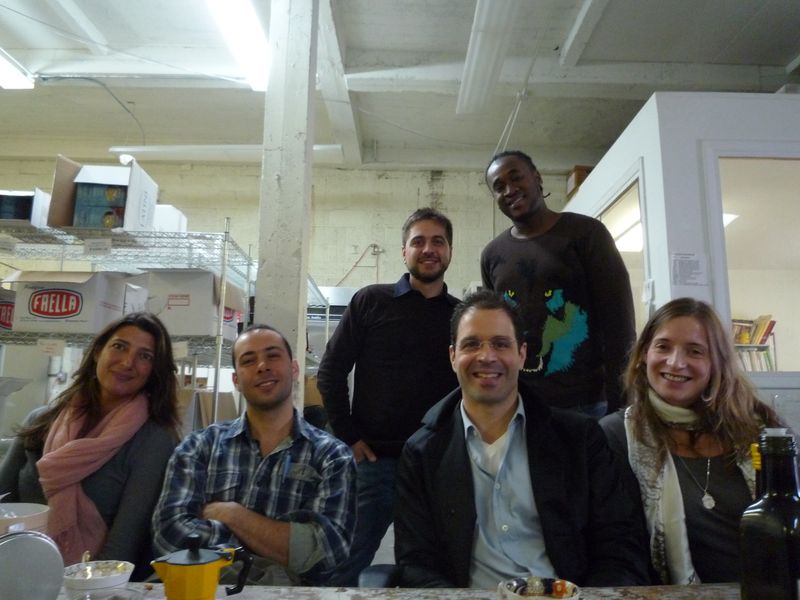 Matthew and David of the new cool Minerva cafe downtown not only want to learn everything about our products, they came to the warehouse to taste them, too! Here, from left: Martina, David, Matthew, Anne, Stefano and Kunle.
The other day they stopped by at lunch time. We shared our leftovers of what we cooked in our homes the night before: Stefano made his incredible pasta (it was calamari Faella) with anchovies (w/ lemon zest and capers); Anne made healthy purgatorio beans with tubetti Latini and kale; Martina made pasta with bottarga and Beatrice made black venere nero rice with calamari (not the pasta, the fish).
So, when you next go to Minerva, you know where the inspiration came from. If you like what you eat, ask David for the recipes. Then, because he sells those of our products he uses, you can buy Gustiamo's ingredients on the spot. All the good reasons to go to Cafe' Minerva. Let us know what you think!