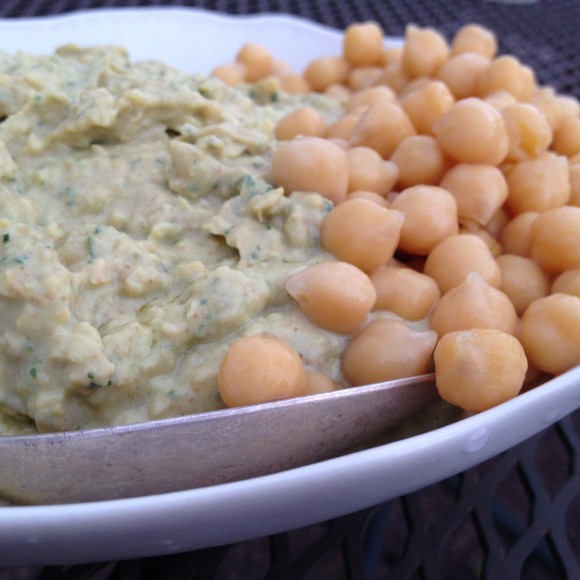 This is the glorious, tahini-less, bottarga hummus we make every summer. We're kind of obsessed with it.  We first learned this recipe from the wonderful Stefania Barzini. Stefania, thank you for introducing us and all of our friends to the chickpea + bottarga combination: this recipe is facilissima e buonissima, so simple and so delicious it will make you swoon!
Ingredients
SERVES: 4-6 people
TIME: 20 minutes (plus about 12 hours for chickpea soaking and cooking)
Preparation
Soak chickpeas in salted water for 8 to 12 hours, or until they double in volume.
Drain, then place them in a pot filled with enough water to cover them by at least 3 inches. Season with salt and add the aromatics.
Bring the water to a boil, skimming off any foam and any skins that float to the surface.
Reduce to a gentle simmer and cook covered for about 1 hour, or until they have an evenly tender texture.
Once cooled, discard the aromatics and drain, saving the cooking water.
In a food processor or a mixer, add 3/4 of chickpeas, 1/2 sliced bottarga, garlic, lemon juice, EVOO, 1/2 cup of the cooking water, and chili peppers.
Puree until the mixture becomes a smooth, creamy paste, adding cooking water (one tablespoon at a time) as needed.
Transfer the hummus to a wide, shallow plate. Shave the remaining bottarga, add the whole chickpeas, chopped parsley, and finish drizzling a generous amount of EVOO.
Serve chilled or at room temperature with bread and raw vegetables.