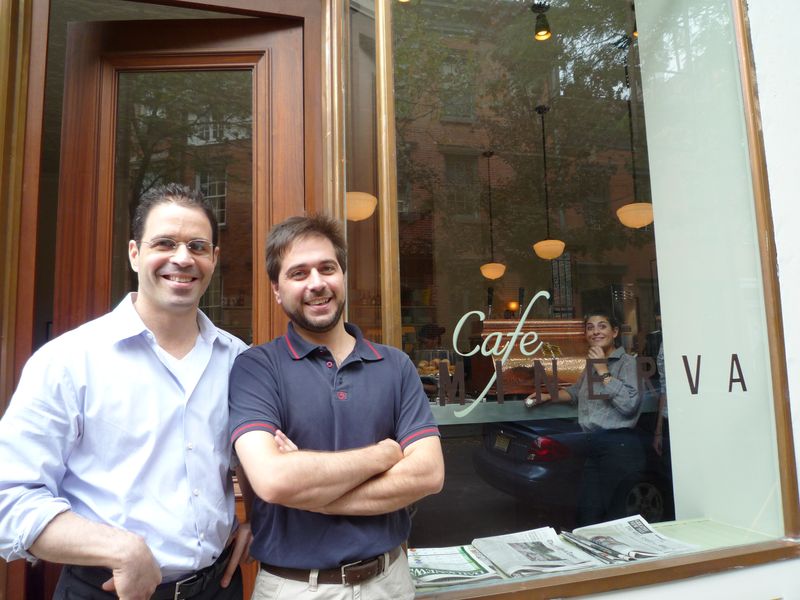 Auguri to Minerva! What a great name our friend Matthew, owner of Ducale restaurant on the Upper West Side, gave to his new venture in the West Village. Here is Matthew and Stefano outside Minerva; inside, waving hello, is Francesca, the restaurant manager who also speaks Italian. Minerva is open from 7 in the morning since they also serve a delicious breakfast. Hot spot in all senses: bring your laptop.
David Pegoli is the chef at both restaurants. Young but with a remarkable pedigree. His latest jobs were at Alto and Marea.
Matthew and David's commitment to great foods is remarkable. They always look for the best. They always want to learn where our products come from, who makes them, how they can best shine in the Italian kitchen. Matthew and David deserve all the best luck! Go to Ducale and Minerva and tell us what you think!