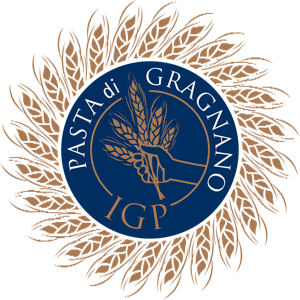 In 2004 ten pasta producers from Gragnano, in Campania, applied for the IGP "Gragnano pasta" certification (protected geographical indication) – first initiative ever of this kind in Italy – to safeguard the century old Gragnano know-how from imitations and reward Gragnano pasta's notoriety and legendary reputation of excellence: for more than 500 years Gragnano has encapsulated the very essence of pasta making tradition. The town's favorable location between the sea and the mountains and the quality of its spring waters, allowed it to become the pasta "district" of the world.
In order to grant IGP certifications, the designated authorities must conduct lengthy, in depth analysis of the productions, including repeated visits to the establishments to ensure compliance with all requirements.
In 2012, the designated Italian authorities have completed all investigations and finally granted Gragnano pasta IGP status. Of course, our producer Faella is among one of the ten original producers and can now boast the official IGP stamp!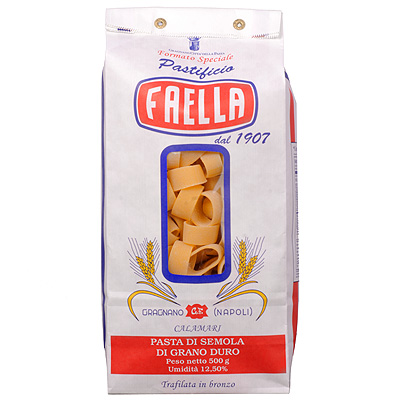 Some of the most important criteria included in determining if this pasta production conforms to the IGP protocols, are
–   Characteristics and high quality of the wheats
–   All the steps of pasta making must happen on the producers' site, from mixing the dough to the packaging
–   Pasta must be extruded exclusively through bronze dyes
–   Drying must be for a minimum number of hours, and at very low temperatures
–   The water used for the mix must be from a natural and local spring source
and more…
Faella pasta meets all the requirements – have you had a chance to taste it yet?