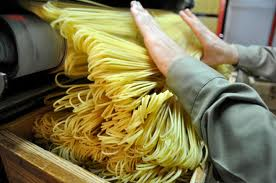 As they say, behind a great man, there is always a great (or greater) woman! The same with our artisanal products from Italy. They are made by great people. We often talk about Pasta Martelli, how wonderful it is, made fresh every day with the best durum wheats. All the family works at the pastificio and they are wonderful people.
This is a testimony we received from Pati Doyle-Weber, a customer of Gustiamo:
" In 2002 while on a family trip to Italy, I found out that Tuesday was spaghetti making day at Martelli. So we had our driver take us from Firenze to Roma via Lari. My, at the time, 10 year old son who has Down Syndrome, loves pasta and the entire family <Martelli> gave him an incredible tour and the aunts let him pack his own special kilo to bring home. He has never stopped talking about making spaghetti with his Italian friends. They are a most remarkable family and company and we use their products all the time. Seeing their pictures on your website was lovely, my son's bathroom has a whole series of pictures framed from his incredible visit"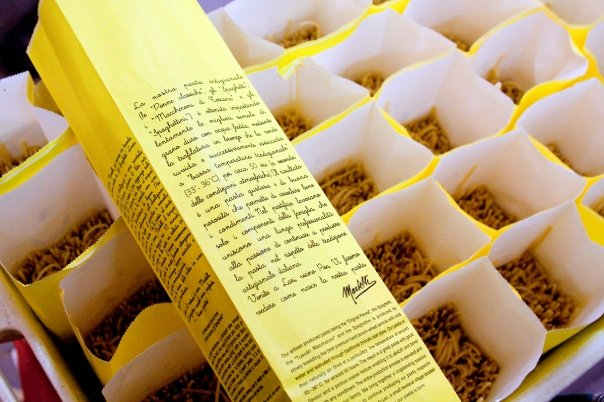 Grazie!