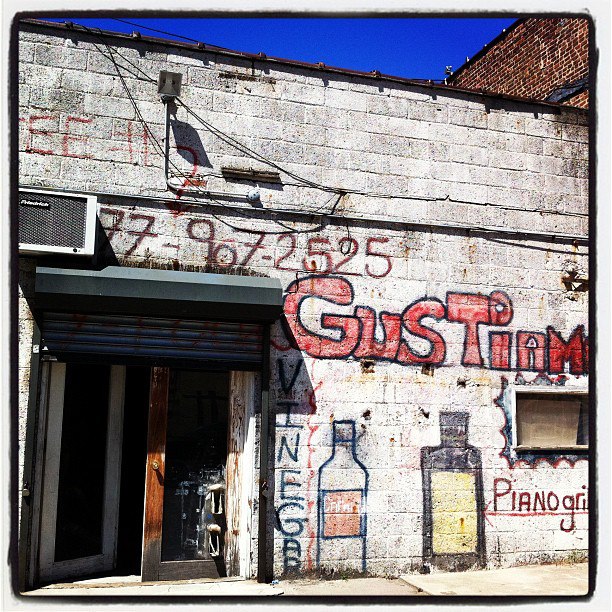 I spent the last days of August and the first days of September working and eating in the Gustiamo warehouse.
My three weeks spent in the Bronx with team Gustiamo were not just rewarding and educational; they were very simply, a pleasure.
They were such a pleasure, not because of all the amazing food I ate (ok not only), but really because of the wonderful people I was privileged to work
with.
In the following "Gustiamo People" series I'll share a snapshot of the people behind Italy's Best Foods. (In the picture, from left: Martina, me-Danielle, Stefano, Frances, Elliott, Bernardo and Beatrice.)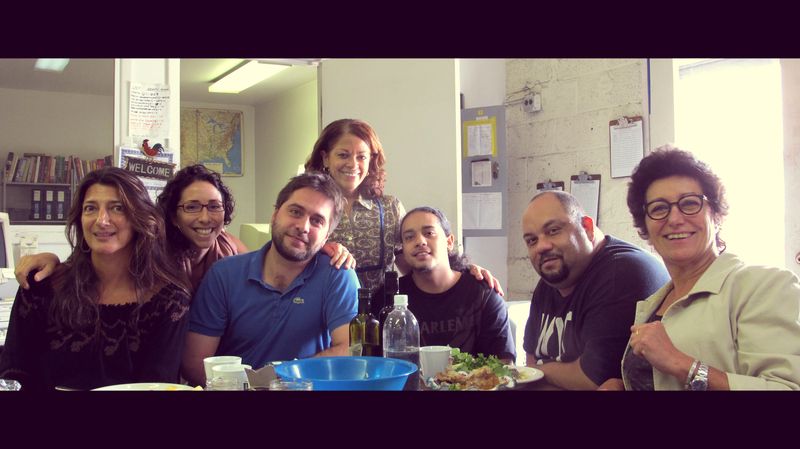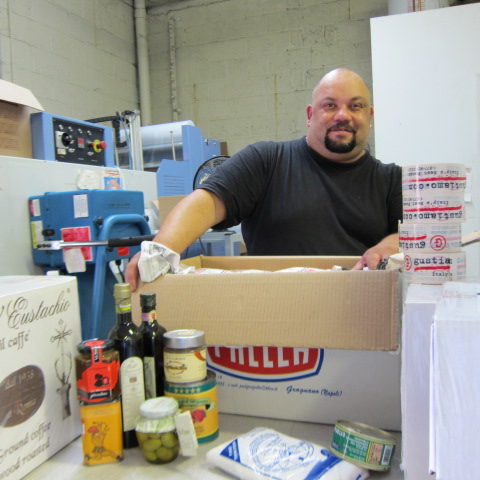 Let me start here with Bernardo:
Before I knew anything else about Bernardo, I knew that he was the Hip Hop King (see video, below). But during my 3 weeks spent in the warehouse, I came to realize that this King wears 2 crowns. Bernardo is also Gustiamo's Warehouse King. The week I arrived, Bernardo was out of the office and I could tell that things just weren't the same without him.
Bernardo is a guy with a big smile and a big presence but manages the warehouse very peacefully and does a great job keeping the place drama free. Although he says he doesn't cook, he loves the things that we cook, and he has a soft spot for Beatrice's farro salads.
I think his inner-cook may start to come out sooner or later;  he did tell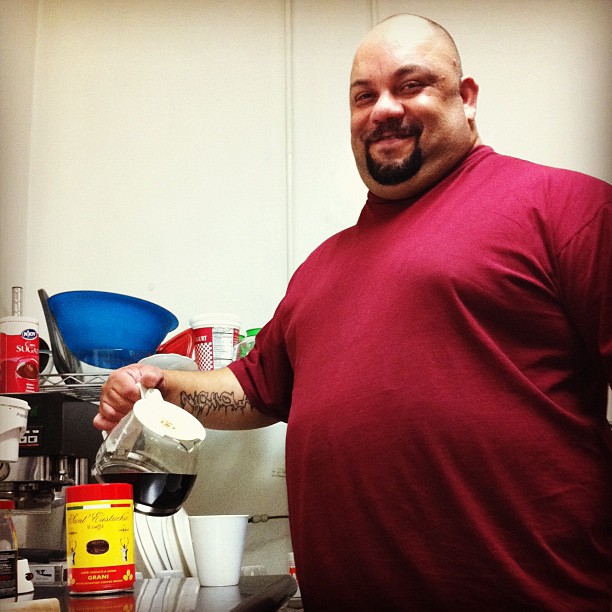 me that he was going to try EV olive oil and sea salt on ice cream after reading Gustiamo's rave reviews of this combo.
I also have to say that I think he may be working on his third crown; usurping the title of "Sant'Eustachio Coffee King" formerly held by Stefano. Below, is Bernardo showing us his DJ Hip Hop console (click the arrow and learn what makes Italy's Best Foods and Hip Hop a great match.)