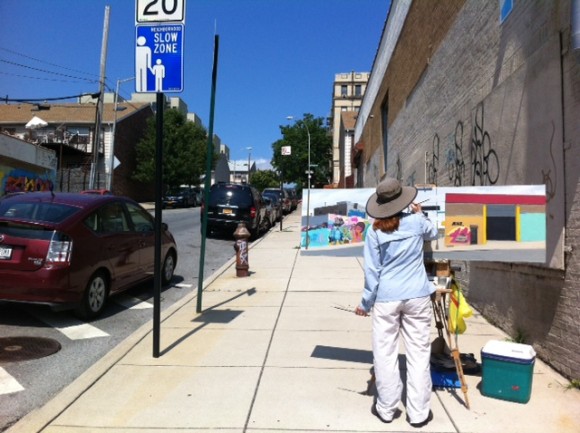 This is our new friend, Valeri, an artist from Westchester and she is here every day to paint what she sees, beautiful graffiti on the walls of decrepit buildings around our warehouse in the not fashionable neighborhood of SoBro (ie, the South Bronx).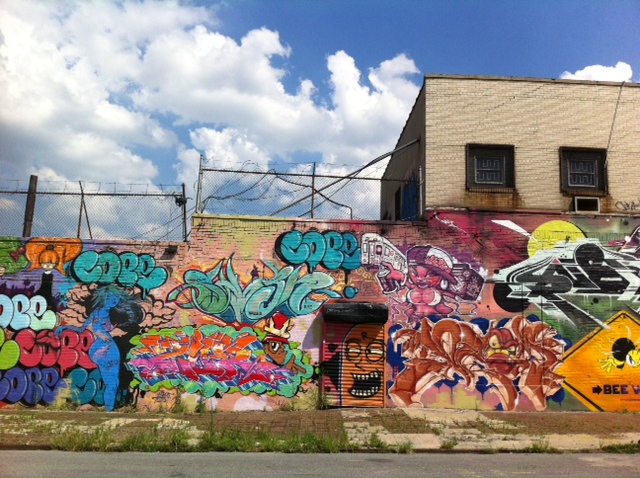 She needs to finish soon because in a month they will tear the whole block down, as they did with the block next to it, West Farms, where Gustiamo is located.
SoBro is a quickly gentrifying neighborhood. Do not feel bad, it's really a depressed area, nobody lives here, it can only improve.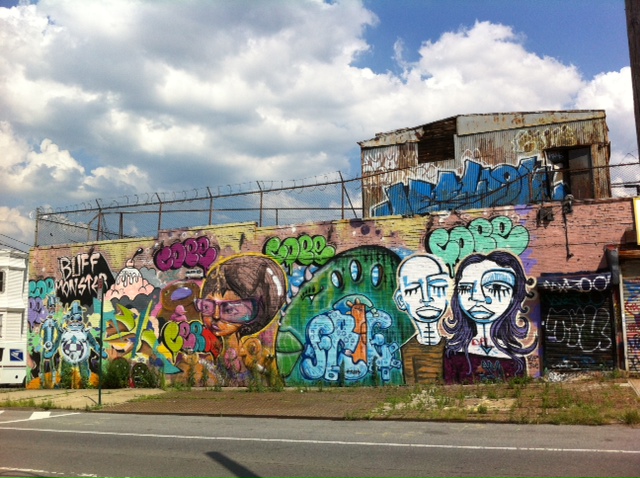 Only problem is the graffiti, because they will disappear soon. Too bad, they are really beautiful. We say "they" because graffiti is the plural of the Italian word "graffito", literally meaning "scratch". Some of the first ever documented graffiti were ancient, found on the ruins of Rome and Pompei. You see, it is not entirely random that you find Italy's Best Foods' headquarters among this great artwork.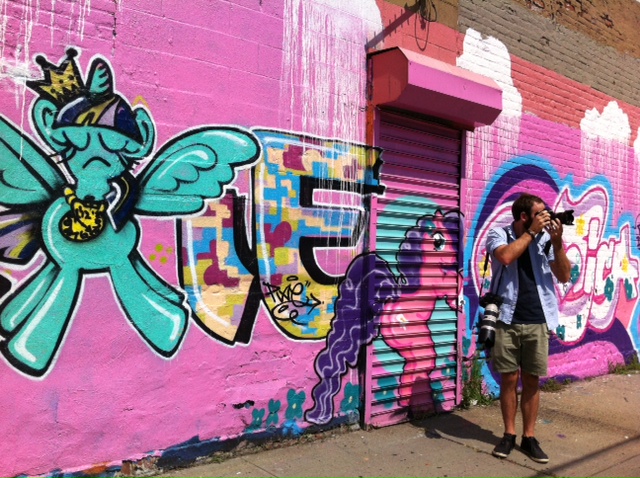 We take all our friends to see them, the grafitti, a block from our warehouse. Here is Shantanu,  who fell in love with them and could not stop shooting. Some very talented young writers express their energy and vibes by filling the walls of these decrepit and abandoned buildings with beautiful and colorful art.
Well, if you too want to see them in person, you'd better hurry up. We'd be happy to act as your street art tour guides and can offer you a taste of EVOO, and of course, a good cup of coffee, to alleviate the sorrow.