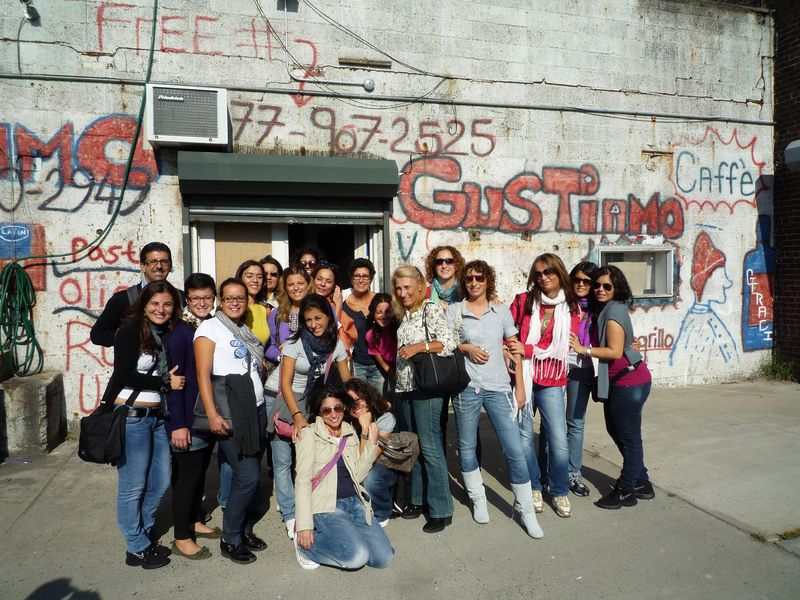 Twenty young women from Bari flew to NY to learn about exporting food and fashion to America. Where is their first appointment? Gustiamo's warehouse. Why? We have the best coffee and cookies! We spent a wonderful morning with our new friends. As you can see, the weather, helped, too.

This is a program organized by a company called AIM and financed by the European Community, the Provincia di Bari and the Regione Puglia. The best public money ever spent! The workshop was created by Franca Foligatti, a longtime friend and fan of Gustiamo's. She LOVES pasta Latini. 
It was a very active session. The girls' desire to learn was inspiring; their questions were all clever and interesting. We think they loved our business and how we do it. Anna Maria said she was impressed by Gustiamo's philosophy and mission; Maria Cristina by the quality of the products we represent in America; Mirella by our attention to detail. The young women were escorted by Rosa Maria Todaro, the CEO of AIM and by Giovanna Damolin, Professor at the University of Bari. We loved to meet them all! Thank you all for coming to Gustiamo.