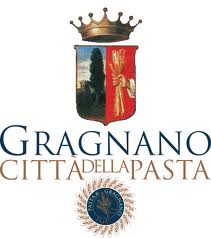 The town of Gragnano is universally known as the "Citta' della Pasta". The brand has become so important that it looks like everybody is making pasta in Gragnano. (Like everybody in the world is growing San Marzano Tomatoes!) This is going to stop, and soon. The Town of Gragnano just received IGP status from the Italian Government. With all that the new Italian political ministers have to do these days, that they are working on IGP status for Gragnano pasta shows you how important this acknowledgement is. From now on, all the impostors using "Gragnano Pasta" in their labeling may be prosecuted by law.
To celebrate this historical moment, Sergio Faella of Pastificio Faella, the oldest artisanal Pastificio in Gragnano, will be in NYC next week where he will meet journalists and chefs at the Italian Culinary Academy. He will explain why his Pasta is the best Gragnano pasta in the world!!!
Grazie Sergio, have a wonderful trip, and stay in NYC! Way to start the new year!!!