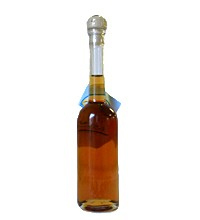 Less than a month after celebrity chef Lidia Bastianich revealed to the Wall Street Journal that Colatura di Alici was her magic ingredient, another HUGE food authority Chef Michael White praises Colatura di Alici and says to the same WSJ (what kind coincidence is that???):
"In my kitchen, I need to have Colatura di Alici, which is anchovy juice that comes from Cetara. I hate to use this word, but it's one of these 'umami' foods. It has an all-encompassing flavor profile, amazing in soups or tomato sauce."
At Gustiamo, we really LOVE Colatura and part of me wishes Colatura becomes the new Balsamico in America. On the other hand, part of me wishes not. In fact, with fame, a beautiful product like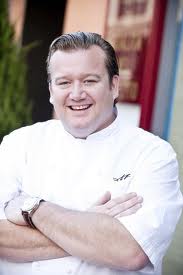 Aceto Balsamico has become a disgusting sweet colored liquid in grocery stores and supermarket shelves. Conclusion: Let's keep Colatura a secret. Agree???
Thank you Michael J. White for saying to The Wall Street Journal that YOU NEED TO HAVE COLATURA D'ALICI IN YOUR KITCHEN!!! After Lidia Bastianich revealed to the same paper that Colatura is her MAGIC ingredient, this is another wonderful endorsement!!!
Are you a chef and would like know more about Colatura? Call our office to chat at 718 860 2949!