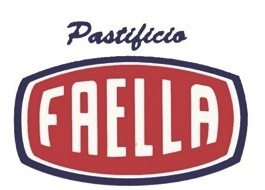 After Camille's enthusiastic report of her visit to Pastificio Faella, I couldn't resist and decided I wanted to see the pasta magic, too. I went to Gragnano, thirty minutes from Napoli, the land of "O Sole Mio". There was no sun, when I went; in fact, it rained all day. My sunshine was the warm welcome of the Faella family and all their friends. What I learned illuminated me! Between me and Camille, now we have gone to Gragnano three times; we talked to everybody in and outside of town; we did our careful due diligence. The final decision is: Yes! Pasta Faella is good enough to be imported and represented by Gustiamo in the United States! Evviva!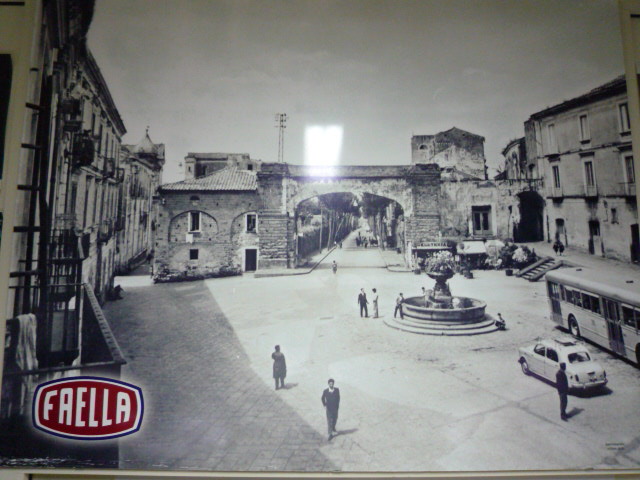 Gragnano is called "La Citta' della Pasta" because its history of pasta making is 500 years old. Last century, every family would make pasta using the pure water from the local springs (it is still pure, with limited calcium content) and drying it in the streets, taking advantage of the warm breeze that would flow through the main road like a channel from the mountains to the sea. There are very few pastifici left in the center of Gragnano but they no longer dry the pasta in the streets, for hygienic reasons. Pastificio Faella is the only Pastificio left in the main square, Piazza Guglielmo Marconi.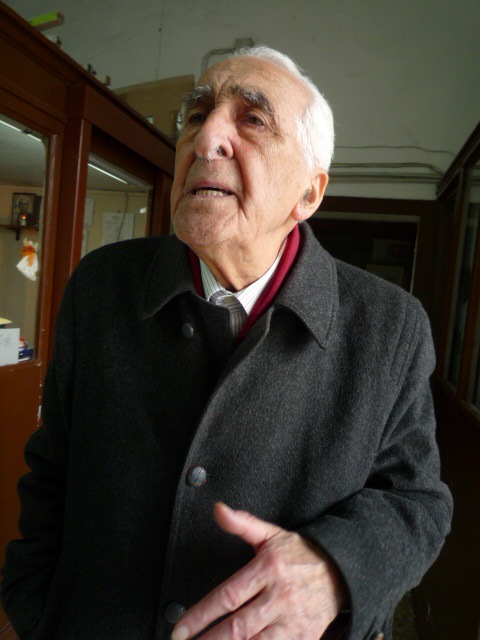 Don Mario Faella is the son of the founder, Gaetano, and he is 95 years old. Gaetano and his family moved to the current location of the Pastificio, in Piazza Guglielmo Marconi, when Don Mario was 4. He still lives on the second floor of the building with his wife who cooks pasta for him every day. Asked whether he likes any particular pasta shape or sauce, Don Mario replies, I eat everything, as long as it is my pasta. Don Mario, started to work in the pastificio when he was 10. His first job? Fullfilling the export orders to a certain Mr. Letterese, their distributor in NY at the time. He says it was a very tough job; his father wanted to discourage Mario's passion in the family pastificio. Luckily, he did not succeed and Don Mario is still there. He goes to work (one flight of stairs down) every day and monitors the quality of the production with love and care. He told me with an authority and a passion I will never forget: LA PASTA VUOLE IL SUO TEMPO DI RIPOSO! (pasta needs its time to rest!) In fact, he believes that the drying phase is the most crucial and delicate in the production of pasta. Don Mario was happy to see me and wished me good luck at bringing his pasta to America.
Kind, hard working and talented Sergio and Luca Faella, Don Mario's nephews, are now running the Pastificio. They are the family's new generation which will guarantee the company a good and long life. They have learned everything from Don Mario and can't make mistakes. Don Mario is the soul of the pastificio and he is watching over Sergio and Luca's shoulders. He always will! Long life to Pastificio Faella. And grazie!