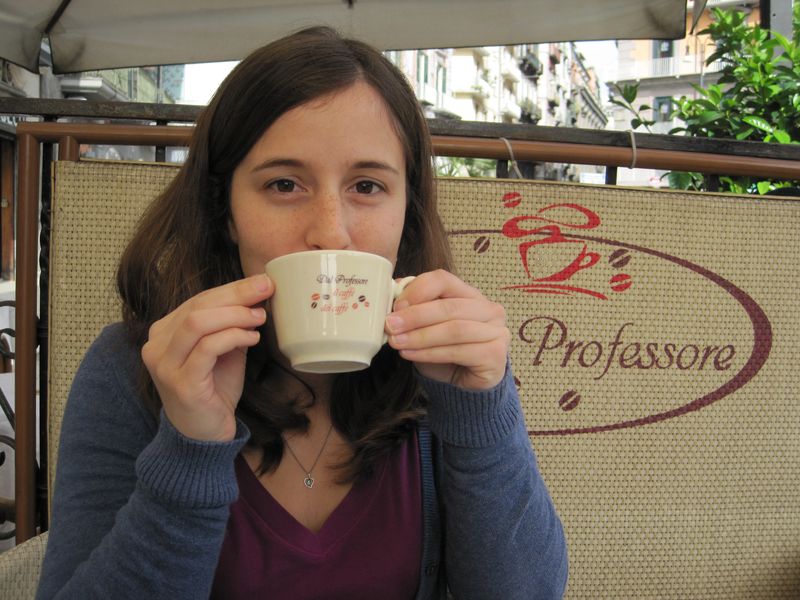 I'm happy to report that I have safely arrived in Napoli! My boyfriend, Zac, and I will be spending a week at Hostel of the Sun, which I already love. The staff are so nice and we've met so many interesting people from around the world. We're staying here for an entire week, so I'm sure there will be many more people to meet and many more local favorites to visit.
My first two days in Italia have been amazing but completely exhausting. After traveling for over 24 hours, I was asleep by 9 pm. But after 12 hours of sleep I had more than enough energy to visit Napoli's Centro Storico, which was just as frantic and awe-inspiring as I'd hoped.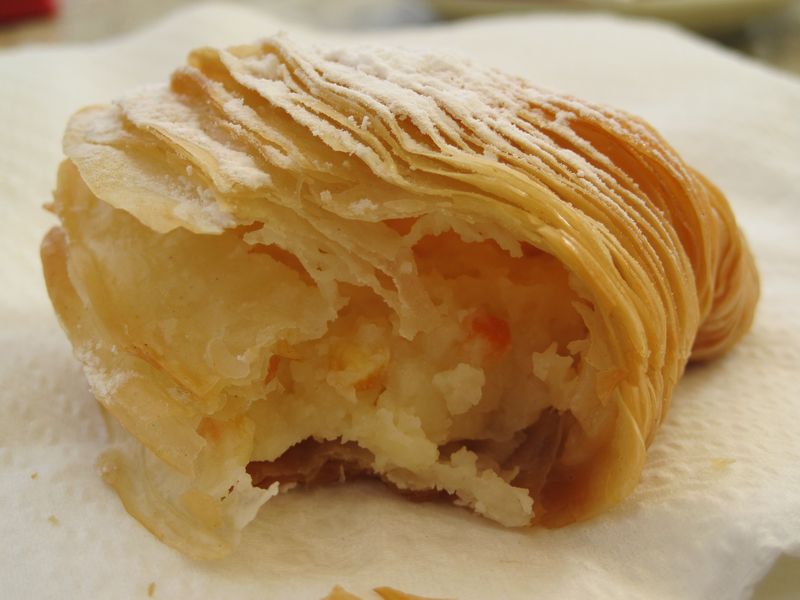 Zac and I haven't been here long and already I don't want to leave! I've wanted to come to Napoli since I was young for many reasons: the food, the sights, the chaos, and I am NOT disappointed. There's nothing I love more than pizza, so of course I'm overwhelmed by the number of pizzerias we pass – I wish I could try every one! And the sfogliatella (although hard to pronounce) are amazing.
Gustiamo has many producers in the region and I definitely understand why. The ingredients are pure, unadulterated and delicious. I'm looking forward to my visit with Sergio Cinque at Pastificio Faella, Enzo at Nettuno, Franco Vastola at Maida Farm, and Francesco Travaglini at Parco dei Buoi.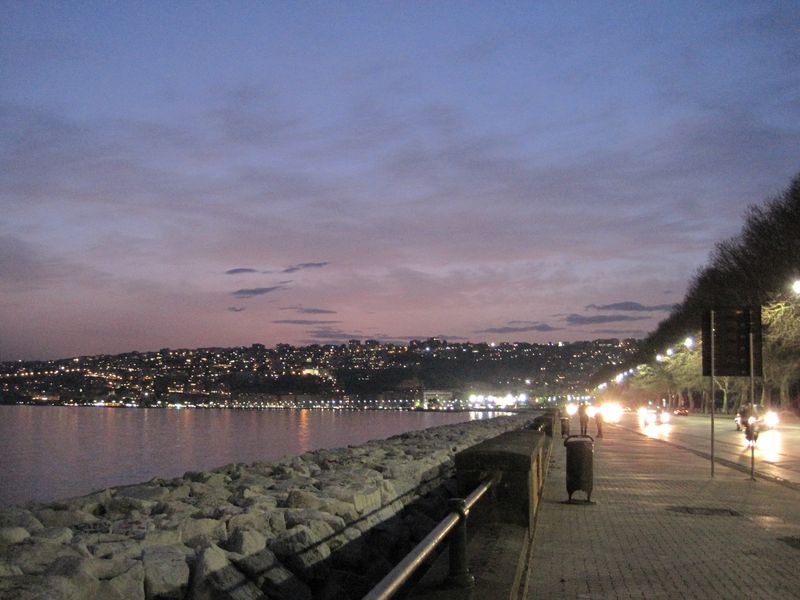 We have many more sights to visit and many more meals to experience, so I'm sure you'll hear from me again shortly!
Buonanotte from Napoli!
Camille Frazier