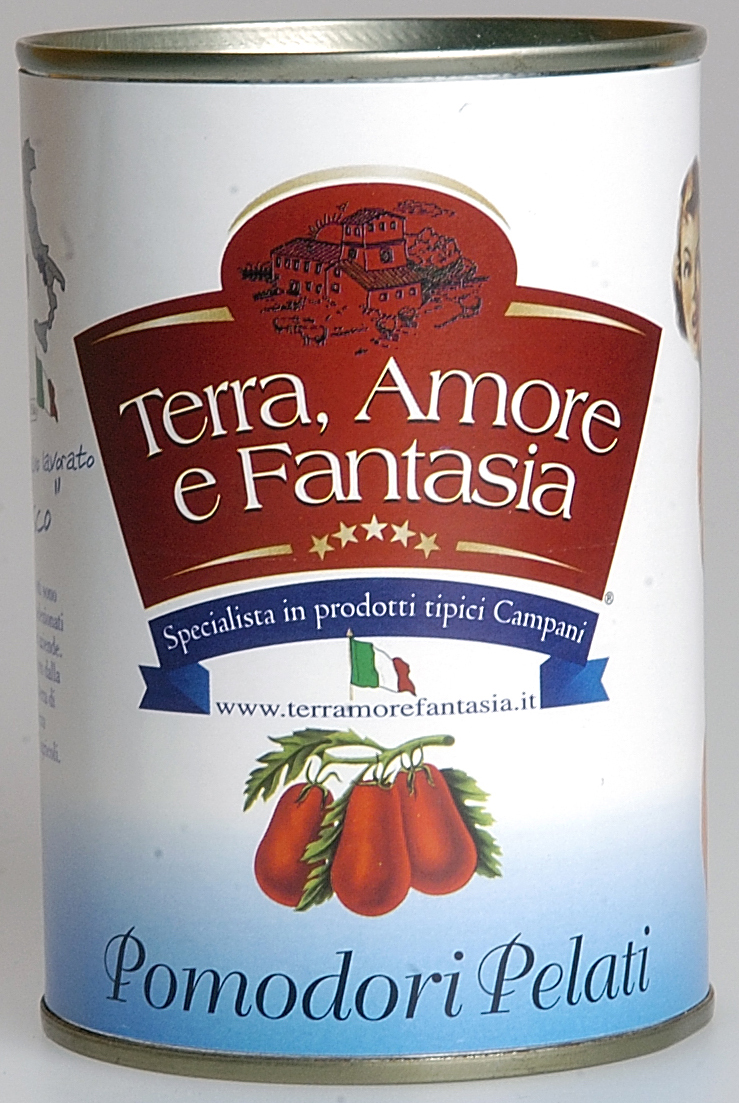 Terra Amore e Fantasia are peeled tomatoes from an ancient variety local to Puglia. A selection by our friend Sabatino Abagnale. They are the "new" tomatoes, those harvested in the late summer of 2009. The freshest batch!
This year, in addition to the 800 gr classic tin, we have the 400gr tin, a lovely size (left) perfect for smaller families, couples and singles.
These tomatoes' taste is mineral and rich and gradually develops on the
palate with delicious sweetness and notes of basil, although what
you'll find in the tin are simply bright, juicy, pure tomatoes in their
own juice, rivaling the taste of the best tomatoes in the world.
Sabatino's recipe for pasta al pomodoro is very simple:  saute a couple cloves of garlic in ev olive oil until garlic becomes gold (add some peperoncino if you wish) – remove garlic (and peperoncino) – add the tomatoes and cook for five minutes. Add the drained pasta, and you are done! When I asked, would you grate some cheese on it?, he started to make faces. He wants purity all the way.