Last Saturday, Lidia Bastianich told the Wall Street Journal that Colatura is her magic ingredient for the Summer! We are so excited!!! This is what she said:
"Every summer, I reach for Colatura di Alici, an ingredient that's been used in Italy for centuries. It's the juice that drains out of anchovies salted in a barrel. It has the effect of umami and it brings out flavor in everything you do.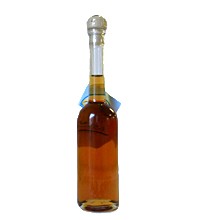 I love it on tomatoes instead of salt with olive oil. I also use it in sauces, just to accent. When I do a roast lamb or chicken, at the end I just drizzle a little Colatura on it and brush it on."
We are so happy America is discovering our very own Italian umami! At Gustiamo, Colatura from Cetara by Nettuno has always been our ace up the sleeve when we want to add a flavor shot to ANYTHING. Don't miss the buzz, Colatura will become your pantry's new little black dress.