Florence + Small scale silver factory +Panini by Alessandro Frassica + 150 friends.
Sounds like a party! Yes, yes it was.
In occasion of  so many of our food producers + friends being in the same city, we threw a party. OK, an EPIC PARTY.
The name of the party was Benvenuti in America. We invited 150 of our favorite people to celebrate the farmers and the artisans we work with. It was an unusual party! We pulled it off thanks to the culinary creativity of Alessandro Frassica, the fabulous  Sicilian wines of Pianogrillo and Tuscan wines of the Famiglia Cecchi and the silver-shining humor of Gianfranco Pampaloni. Silver-shining because the party was held at Gianfranco Pampaloni's silver workshop.  During the party there was even a silver artisan demonstration!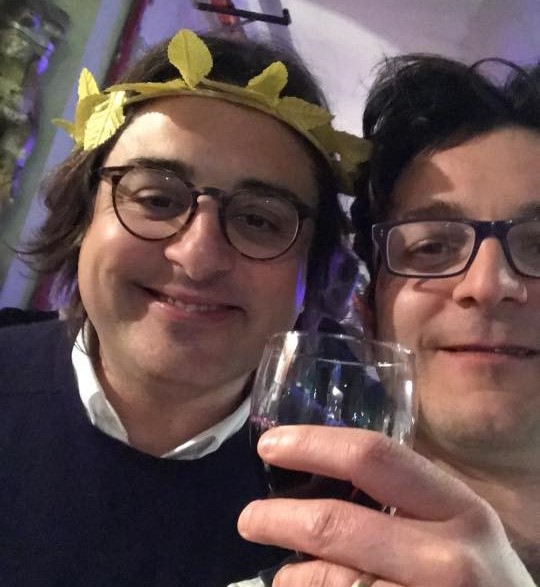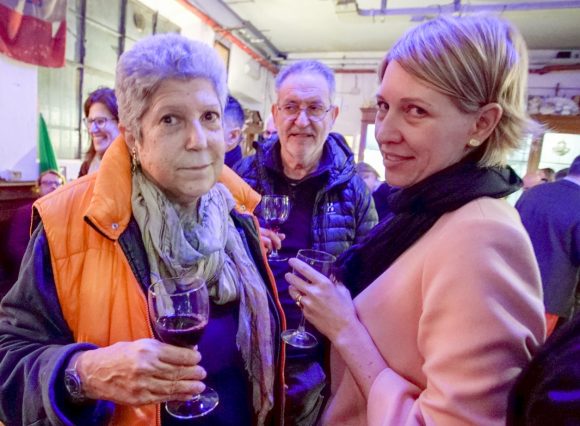 Naturally, working with Alessandro Frassica, we had a panino feast. The bread was all baked with Filippo Drago's flours.  Our rockstar breadmakers were: Davide Longoni, Peppe Cannistrà, Alessandro Spoto, Renato Flaborea and Massimiliano Accardi. What kinds of panini? So many! Panino with Bottarga, Stracciatella + Cedro. Panino with Gorgonzola + Miele Corbezzolo. Panino with Pomodorino Miracolo. Panino with Carciofini. Panino with Porcini Sott'olio + Formaggio. Panino with Pesto + Pomodori Secchi, and Pane Cunzatu.
Then pasta! Linguine Faella with Pesto from Genova, freshly made with mortar and pestle by Roberto Panizza. Busiate al Pomodoro San Marzano. Spaghetti Martelli with bottarga.
And dessert! Moka Coffee freshly made by Federica Sant'Eustachio, Torrone Pistacchio, Cioccolato with Balsamico Tradizionale, Cotton candy with Sirk Vinegar and San Giacomo Vinegar, Colomba Biasetto, and Colzani Sweet Spreads.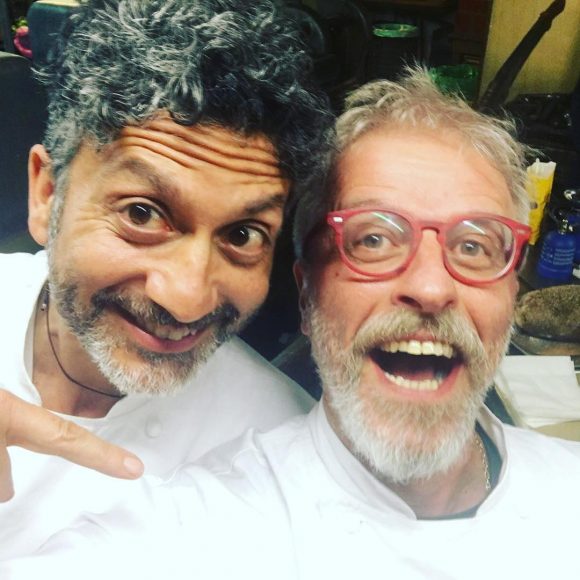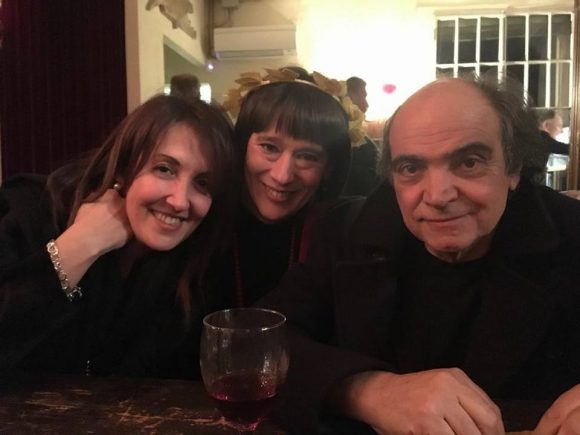 Those people wearing the gold crowns are our lovely producers. The stars of our party! Everyone was there with us. From Carlo Assenza of Caffe' Sicilia in Sicily to Marco Colazni from Lombardia. It was a love fest. A celebration of good food and people who believe and prove every day that artisanship in food in Italy is alive and amazing.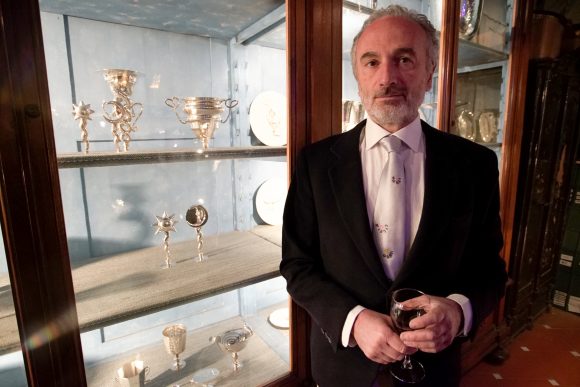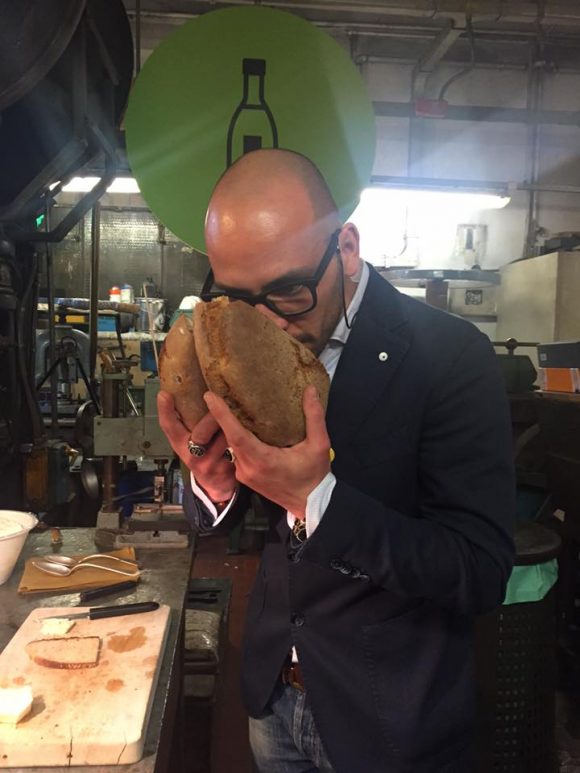 There was dancing, there was drinking, and there was A LOT of merriment. How did the party end? At 2am we had to drag our most die-hard friends away from the karaoke microphone and shut down the silver factory.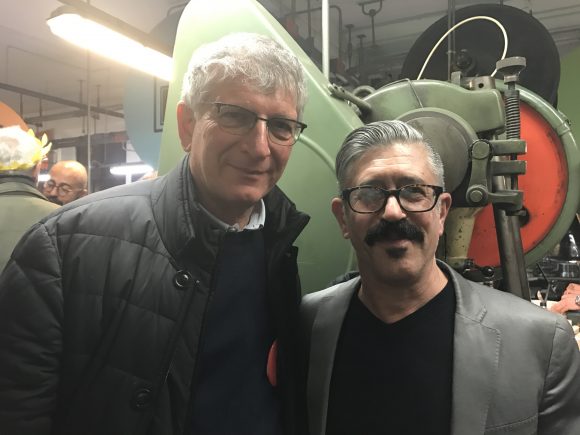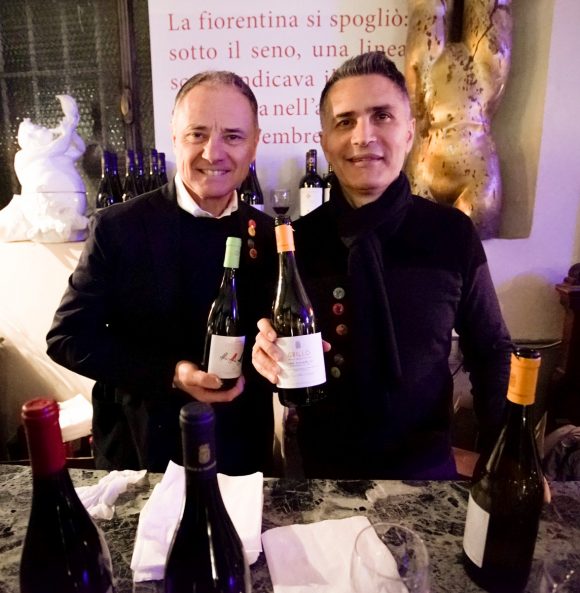 Want to see more? Be sure to check out our Instagram
@gustiamo #benvenutiinamerica #fuoridigusti