July 15th, 2019 – San Marzano Day
We just spent the day in Sarno, and what a day! In the gardens of San Marzano tomatoes we were in extraordinary company: more than 20 chefs and pizzaioli from all over the world walked us through tomato rows, where the San Marzano was front and center of a vibrant culinary experience.
But it was more than a food festival, it was a cultural event and a tribute to the dignity and pride of honest farmers and traditional agriculture. San Marzano Day was a huge grazie to the legendary San Marzano farmers, the people who devote their lives to preserving this priceless heritage. And trust us: there's no better way to celebrate than with a slice of pizza in one hand, and a Bloody Mary in the other!
Don't believe us? Here are some highlights of the festa.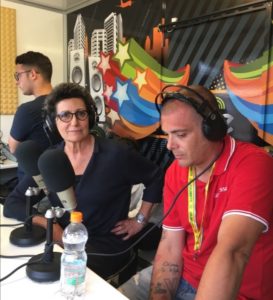 1. When we arranged a live broadcasting conference call with the Italian Consulate in New York. With the General Counsel Francesco Genuardi, we discussed about how to promote REAL San Marzano tomatoes, and protect them from fakes and misinformation.
2. Or when we got emotional reading the auguri message from our friend Nicholas Blechman, in his words: "My family and friends in New York enjoy your tomatoes throughout the year, and are grateful for all your hard work. Happy San Marzano Day, I am with you in spirit!"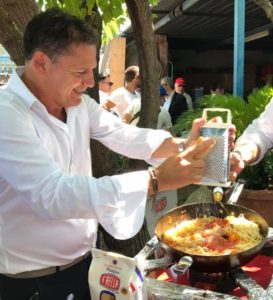 3. And when the Gragnano pasta master, Sergio, was serving pasta al pomodoro in his pure white shirt. He tossed his pasta Faella in the richest sauce of San Marzano tomatoes and served it to the crowd, getting through the night without a single red stain.