These corbarino tomatoes seem fresh. That's because they were harvested in their prime. All that fresh flavor, nutrients, and texture are perfectly preserved.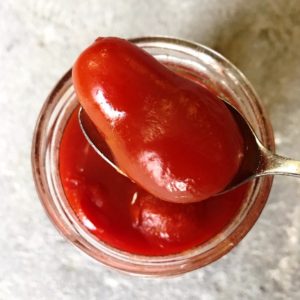 Corbarino is a rare variety of tomato from Campania.
Small and pear shaped, these tomatoes have a low acidity, so they are sweet, juicy, and rich.
Jarred whole with a little bit of sea salt and basil, Corbarino Tomatoes are just as flavorful as the day they were harvested.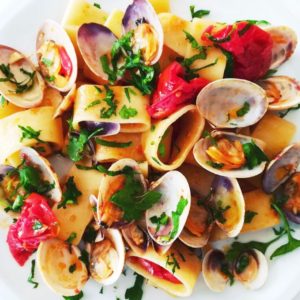 Corbarino tomatoes on pasta. They are a must with clams, parsley and Calamari Pasta.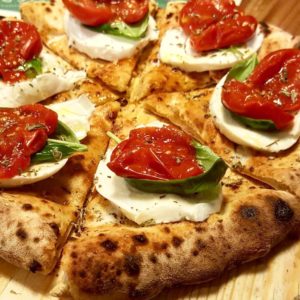 Corbarino tomatoes on pizza. Even better if you make the pizza yourself with Sicilian Stone Ground Flour.