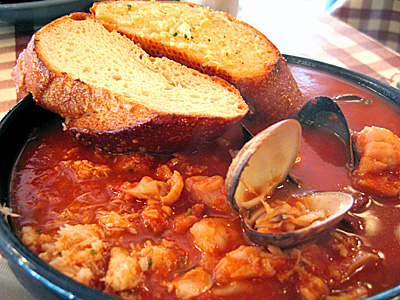 It will come as no surprise after my last post that I love food. I love Italian food. But really, I guess I should clarify and say that I love Italian American food, and I'm only guessing (a good guess, I might add) that I love Italian food. I never understood the difference until I spent 10 short days in Genova and Milano last summer with forty other Italian Americans through NIAF's "Voyage of Discovery." We compared our favorites, gravy for the New Jerseyans and cioppino for the Californians, to the menu items few of us could pronounce. We realized that much of what we knew to be Italian was in fact a product of many generations of Italian immigrants adjusting to the new culture in which they found themselves.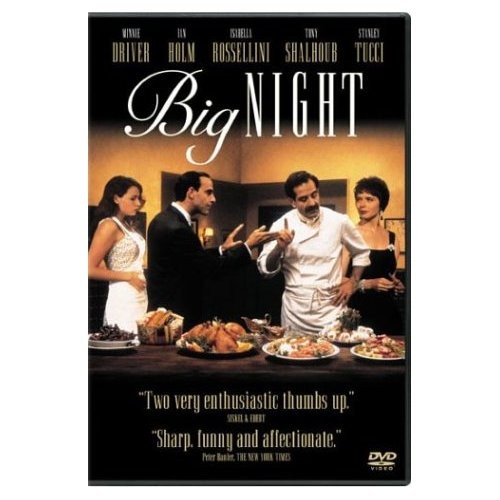 It's like that film, Big Night, where Tony Shalhoub and Stanley Tucci play Italian immigrant brothers trying to make it in the U.S. with their intensely "authentic" but poorly appreciated Italian restaurant. I love this movie. I find it funny, touching, and altogether entertaining. Shalhoub's character, Primo, cannot part with the foods he loves, but his brother Secondo (Tucci) understands that Americans don't want foods from his and Primo's homeland, but food made with ingredients and tastes they already recognize as "Italian." Although the film is set in the days of Louie Prima, before the majority of Americans became obsessed with "authentic ethnic foods," this desire for recognizable tastes is still around. What's a better example than Olive Garden?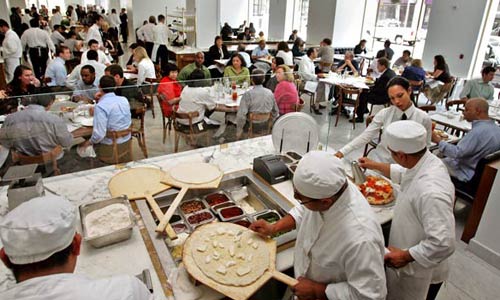 Of course, I think that Italian food in the U.S. is good in its own right (well, maybe not Olive Garden). My favorites include Bottega Louie in Los Angeles, Tutti Mangia in Claremont, CA, and Phil's Fish Market in Moss Landing, CA. But I also understand the pleasure of having truly Italian products and ingredients. Not to say that I claim to understand what "authentic Italian" actually is, but that's a long and unanswerable question that I'll leave to the food studies classroom (for now). It's also not to say that Italian food and ingredients (from Italy, that is) aren't accessible in the U.S. Gustiamo, for example, gives us the chance to experience products otherwise inaccessible to most Americans. I'm lucky enough to have the chance to visit Gustiamo's producers and learn more about what it means to be a small producer of an ancient and time-tested, truly Italian product.
For now, I'm eating as much Mexican food as possible until I leave southern California.
Camille Frazier