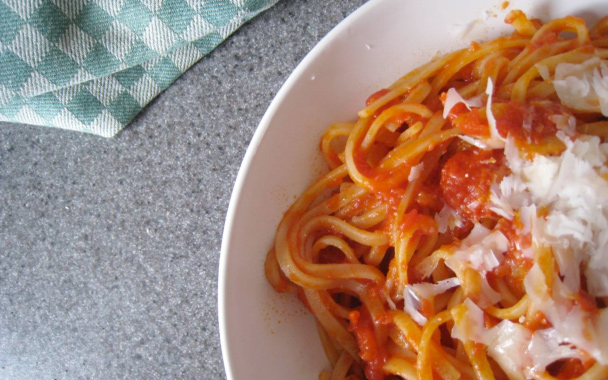 Francis Lam cooks his pasta al pomodoro with Pasta Latini and Miracolo di San Gennaro tomatoes and he writes on gourmet.com. Read here his post:  Yeah, It's Worth It.  Thank you Francis!
Interesting to read the reactions of Francis' readers in their comments to the post. Is it worth it to pay top dollars for exceptional food? We want you to try these products, taste the differrence and tell us what you think. Until february 15th Pasta Latini and Miracolo di San Gennaro are 50% off if you write in the "special instrucions" box of your shopping cart the special code "Francis sent me".
Remember, we want you to try and not stock your pantry; therefore, max 2 pieces of each per order!