Verona will host Vinitaly and SOL (Extra Virgin Olive Oil) trade shows from April 7th to the 11th. If you see fewer people around, it is because everybody is in Italy, these days. What's new this year? Gambero Rosso, famous for publishing the "Guida ai Vini d'Italia" where the wines are star rated with "bicchieri" (glasses), the "3 bicchieri" being the highest, this year will publish its FIRST "Guida agli Oli d'Italia" where the stars are "foglie" (leaves) and the "3 foglie" is the maximum.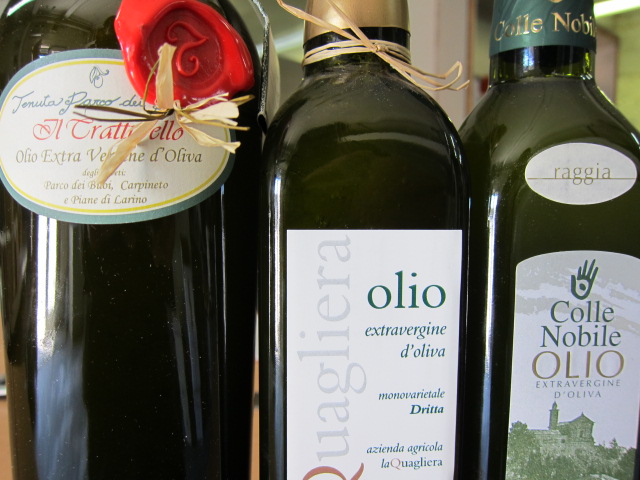 We are very pleased to announce that the following EV Olive Oils received the "3 foglie" by Gambero Rosso:
– La Quagliera, made by Prisca Montani in Abbruzzo;
– Colle Nobile, made by Giorgio Tonti in the Marche Region;
– Il Tratturello, made by Francesco Travaglini in Molise.
Particular mention goes to Francesco Travaglini's Il Tratturello, since this is the ONLY EV Olive Oil with "3 foglie" from the Molise region. Bravissimi Tutti!!! If you are in Verona, go see Francesco, Giorgio and Prisca and give them a big 5 from us. If you are in America, you can buy their olive oils, here!!!