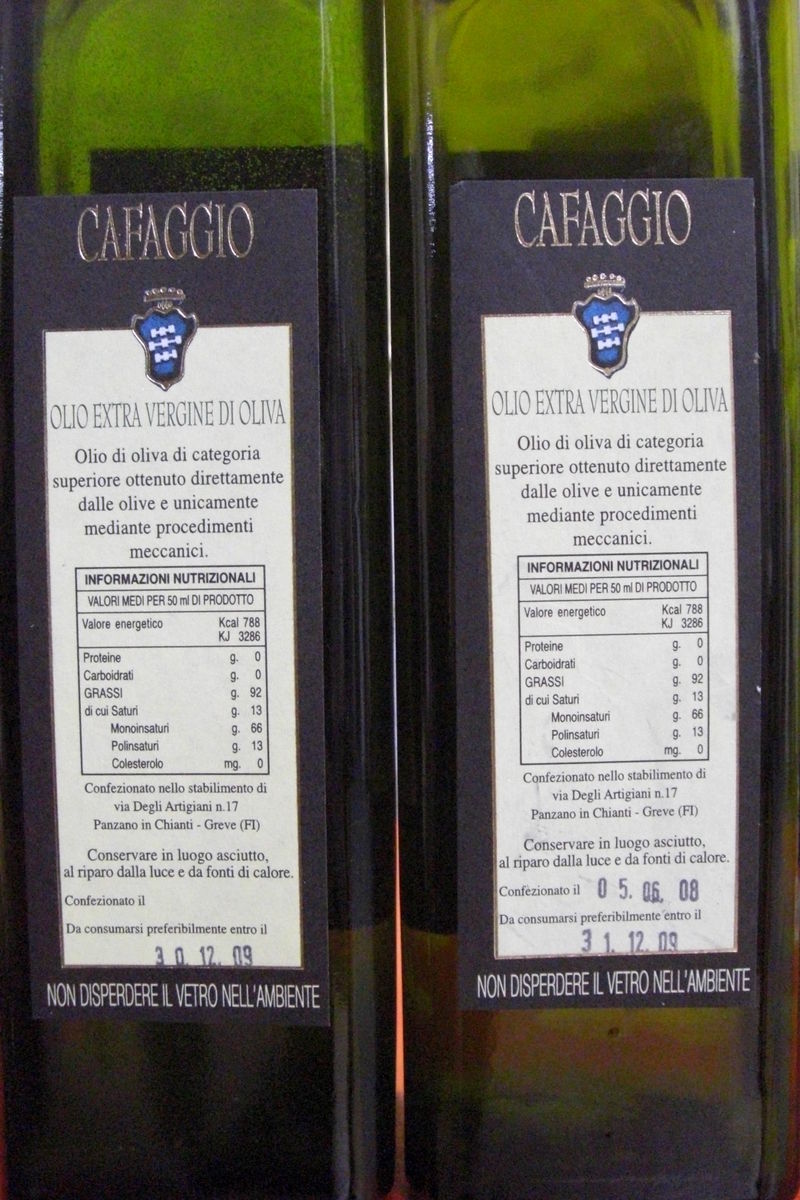 This is the rear of the Cafaggio EV Olive Oil . The labels of the two bottles are exactly the same and they both have the same "Best Before Date" stamp: it is Dec 30, 2009.
They look the same, but they are not. The bottle on the left is from the new harvest 2008-2009 and its "Best Before Date" should be Dec 30, 2010. What happened? Enrico Benci, the owner of Castello di Cafaggio just forgot to put the new labels on the bottles of the new production of olive oil.
He said: no problem, I'll send the new labels right away!
Conclusion: you'll have to trust us that what you'll get is the 2008-2009 harvest of Cafaggio, which has a "best before date" of 12/10. I have very little hope that the new labels will ever arrive.