Chef Jeremy Shapiro is our bread baking, bike riding, Italian food loving friend. He impressed us all when he rode his bike all the way to FuoriFancy at the warehouse. Luckily, we had lots of carbohydrate goodness, in the form of pizza Napolitana, to fill him up on after all that cardio! This is what Jeremy writes about us in his blog Stir the Pots: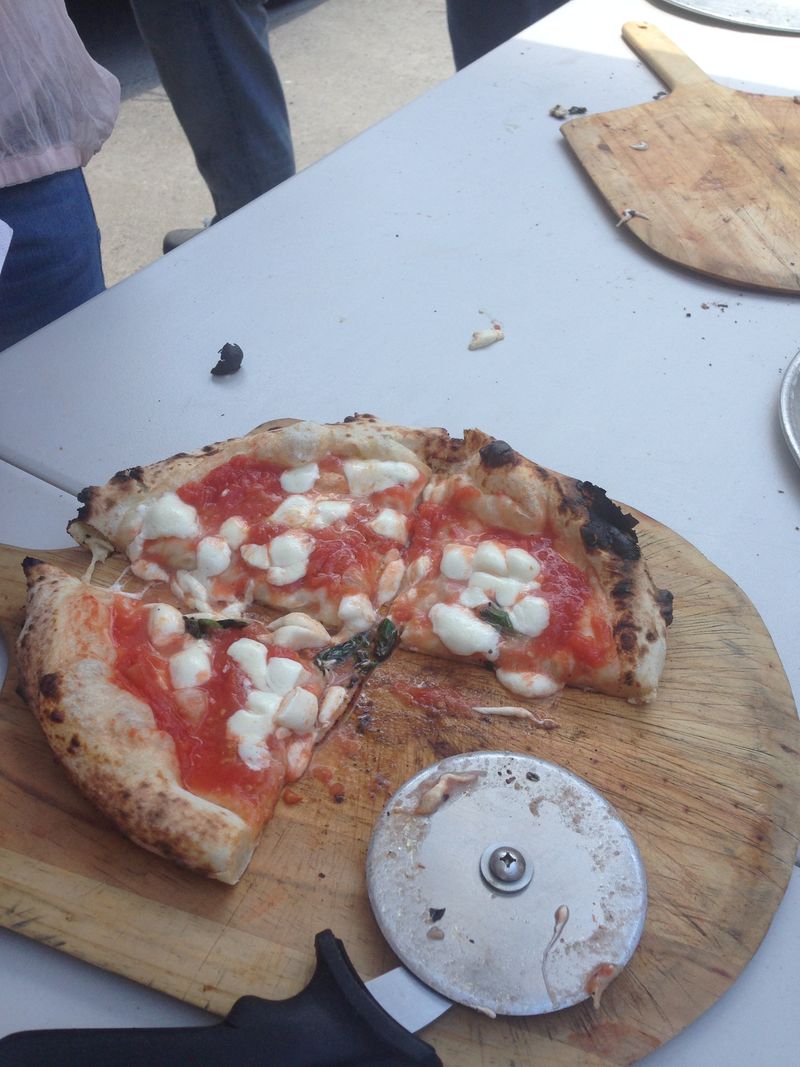 "They say Brooklyn is New York City's new Manhattan, the next generation place to savor what's hot in urban kitchens. Today even Queens has a world-class reputation for cool ethnic eats. But the Big Apple's genuine gourmet secret may quietly stirring in the Bronx, this section of New York percolating its own epicurean brilliance. What has me paying homage to this borough? Well, exploring the world of Sicilian flours, luck led me to Beatrice Ughi, owner of Gustiamo, a Bronx-based Italian food import company. On a recent sun soaked Saturday, I biked over from my home in Sunnyside to visit Gustiamo's Bronx warehouse. The peddling was worth it. Beatrice sells stunning products and is a wonderful host. Besides a mobile wood burning pizza Napoletana truck, she treated me to fabulous local beer from Gun Hill Brewing Company, trays of delicious pandoro and panettone, as well as an olive oil tasting."
Thank you for biking all that way to com see us Jeremy! And thank you for your amazing Tumminina bread! Click here for his full post and photos!