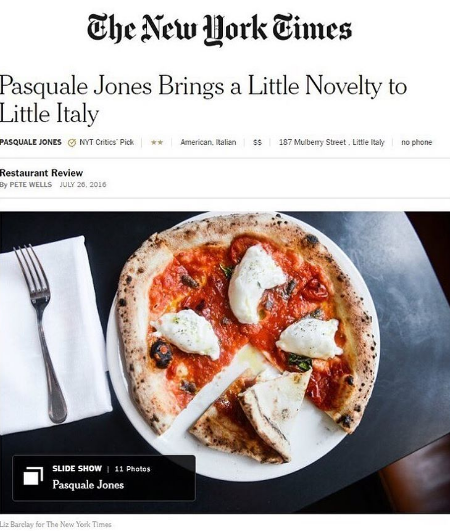 What stood out to Pete Wells of the NYTimes while he was reviewing the restaurant Pasquale Jones in NYC?
Ryan Hardy's spectacular cooking, yes.
What else? The dried pasta.
"Dried spaghetti from the Martelli family's tiny factory in Tuscany is a constant, too. One night it was dressed with very fine bits of blue crab in a sauce that was so full of vitality I wanted to shoot it into a vein. I could have done it, too, with what was left at the bottom the bowl."
Bravo Chef Ryan! Your meticulous sourcing of ingredients makes you one of the best chefs in the USA. Thank you for making Italian food with real Italian ingredients.