F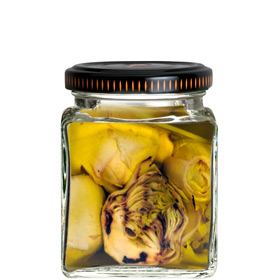 rancesco Vastola may be our favorite Italian farmer. He is a super serious guy, but he is also seriously passionate about the magical Cilentan land in Campania that he farms. Watch the video, Francesco tells us why it is important to use fresh ingredients. Yes, his vegetables sott'oli (artichokes, antipasto, sun dried tomatoes, friarielli, papaccelle…) are more expensive than industrial products, but you'll certainly notice the difference when you taste them. Francesco uses fresh vegetables that are in season and cures them in Extra Virgin Olive Oil of his own production.

Francesco is full of stories like his anecdote about the San Marco fig tradition which showed up in the New York Times earlier this year.
Gustiamo's most popular item from Farmer Francesco is his Maida Farm Vegetable Antipasto.  While insalata di riso is our favorite summer time go-to dish with this antipasto, and we do occasionally put it on our NYC bagels,  right now we are thinking about vegetable antipasto and turkey. We know that lots of our Italian American friends incorporate Italian dishes into their Thanksgivings. While this sounds simply lavish we also know that many people cannot fathom the idea of adding a pasta dish to their already dense Thanksgiving spread. This is where Farmer Francesco's vegetable antipasto comes in; we use it on our own Thanksgiving tables to represent Italy and the Italian land in our culinary celebration of thanks.