(Left Gennaro Pecchia and Francesco Travaglini in NYC with the bottle Number 1)
Happy Columbus Day! Let's celebrate it with Italy's Best Foods! Will you be watching the Parade in NYC on TV? If you do, you might  witness a very important moment: our friend Gennaro Pecchia will personally give a gift to Andrew Cuomo. What is the gift?  It is a special bottle of Italian Extra Virgin Olive Oil. Why? Read the card that goes with the gift: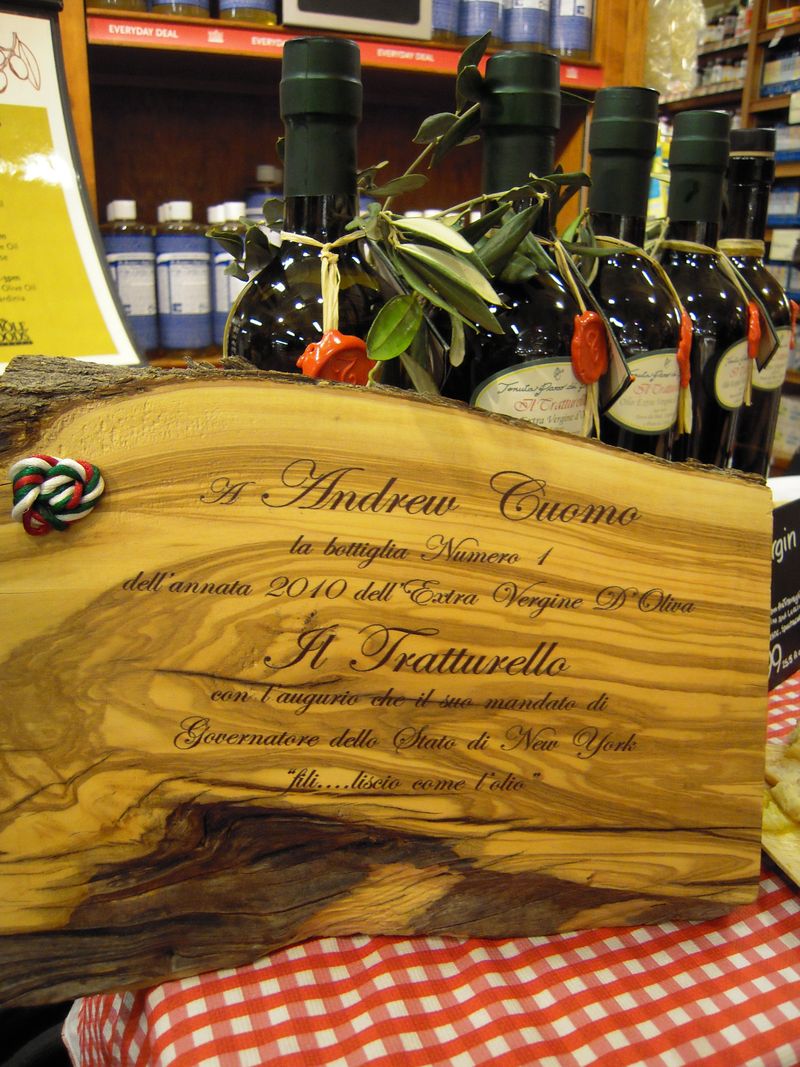 From Number 1 to Number 1 – A Gift from Italy to Andrew Cuomo This is the First bottle of the latest harvest of Il Tratturello EV Olive Oil, made by Francesco Travaglini in the Molise region of Italy. Francesco is a young, knowledgeable, passionate farmer and his olive oil is one of the best. Please note that all Il Tratturello bottles are numbered and THIS IS THE NUMBER 1! There is only 1 Number One and it is Francesco's gift to the New York State Number 1, Andrew Cuomo. With all our best wishes of a peaceful and successful mandate.
Left, the plaque that goes with the Bottle, made on a piece of wood from an olive tree that felled by a storm last winter. It's the olive oil's ultimate recycle!