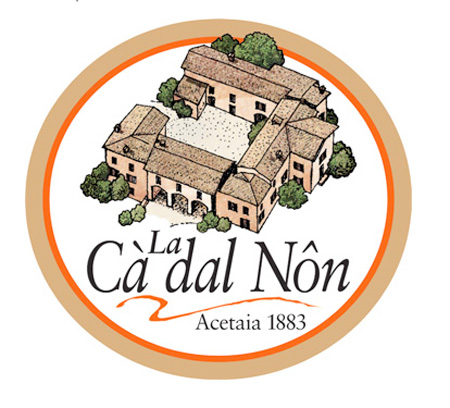 Aceto Balsamico Tradizionale of Modena is certified by the Consortium. They taste the precious liquid and attest that it has the qualities of a (at least) 12 year old or 25 year old Balsamico Tradizionale. The consorzio only certifies these 2. The first is Ivory Label, the second is Gold Label.
Several "acetaie" (vinegars families/establishments), including our Ca Dal Non, promote their vinegars as much older than the 25 years assigned by the consortium.  They promote their vinegars as 50 years old, 100 years old, etc. It doesn't mean that the liquid is exactly 50 years old or 100 yrs old or that it was kept in the little bottles for 100 years! The Consortium was not even born 100 years ago!!!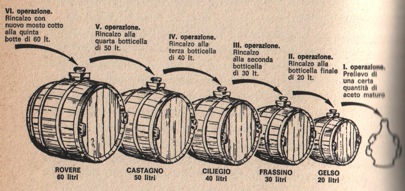 It means that the liquid comes from batteries of barrels that are at least 50 yrs old or 100 yrs old. Since only a little liquid is taken from the last [smallest] barrel every year (remember that there are at least three barrels – descending in size – and the Aceto Balsamico Tradizionale is taken from the last smaller barrel only – never the total amount, only a small part of it), you can say that some of the liquid originates from more than 100 year ago. It's a process that started more than 100 years before.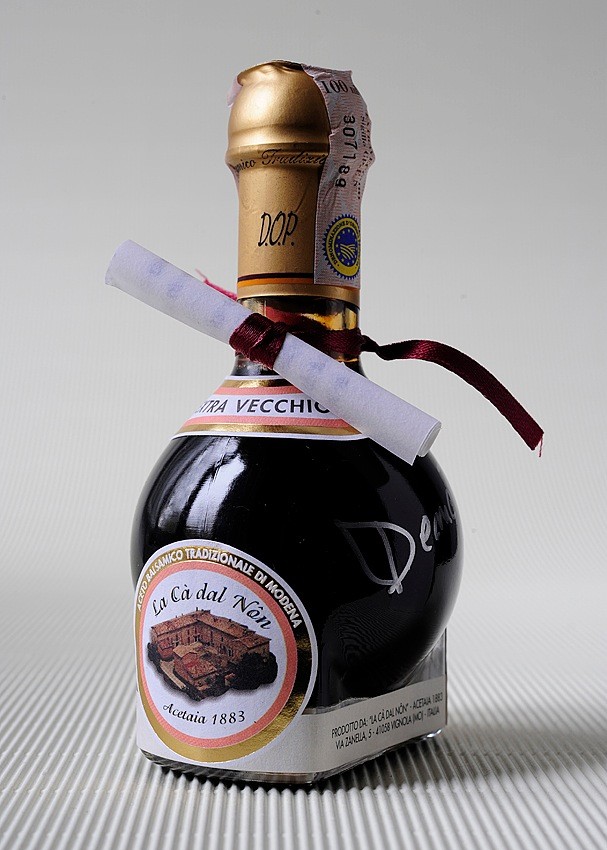 The battery of barrels of our Extra Extra Gold Demetria is older than 100 years, since it was started by Mariangela's great grandfather, whose name was Alfonso. The production of these Extra Extra Gold Balsamico Tradizionale is very limited – only a very few units each year. These old barrels give a much different depth and flavor to the vinegar.
Our Demetria, Aceto Balsamico Tradizionale >100 yrs, is aged in a battery of 7 barrels which are older than 100 years. An 8th finishing barrel was added many years ago sorry, memory is lost there). The wood of this barrel is made of wild juniper which is a very rare tree that has not been found for many years – Cutting it in the mountains has been forbidden by law. The wild juniper wood gives the vinegar a very specific herbaceous/resin taste and a perfect balance with the sour and sweet notes of the traditional balsamico. The end result will stupefy anybody who tastes it.