Caffe' Sicilia's fruit in a jar
Corrado Assenza's jams and marmalades offer the unexpected. We like to think of these as the "orange wine" of the marmalade world, full of sharp and surprising flavors.
These jams and marmalades are made with no tricks: they have absolutely no pectin, no citric acid, or lemon juice. They are made exclusively with ripe fruit and they have little in common with your ordinary jam, laden with notes of cooked fruit.
When Corrado makes them, he's not looking for a way to change the fruit flavor through cooking. He simply aims to preserve the fruit's freshness in a jar.
How should you eat these jams and marmalades? Let Corrado tell you! The pairing suggestions below all come from Corrado Assenza himself.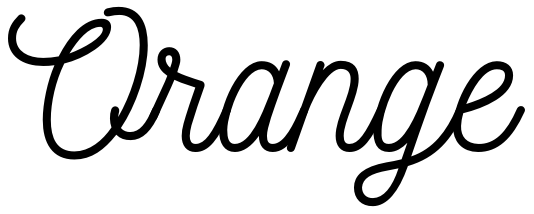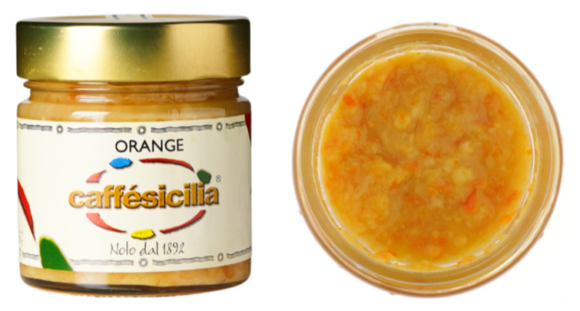 Fruit: they are the Navelina variety, an early version of the Navel, and they are grown in Noto.
Marmalade: this is the ultimate orange marmalade, very rich in essential oils; the ENTIRE orange goes into this marmalade.
Corrado's Pairings: fennel salad with Noto toasted almonds; foie gras and pork; strong cheese like Parmigiano Reggiano and blue cheese.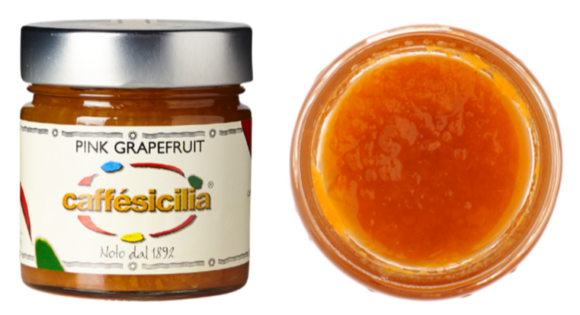 Fruit: from the Star Ruby variety, grown in Noto.
Marmalade: this is Corrado's favorite. It is a juicy marmalade that he calls a refreshment for the body and for the mind. Eat directly from the jar, best if right out of the fridge.
Corrado's Pairings: fresh tomato salad with mozzarella; fruit salad; sweet peppers.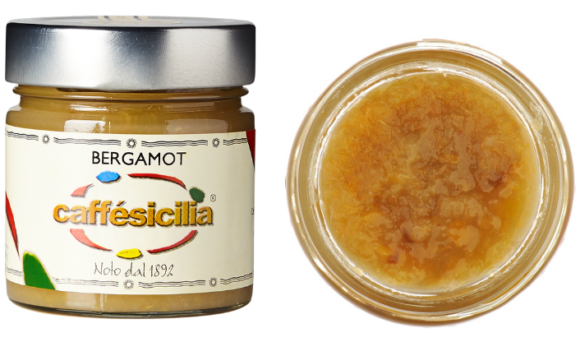 Fruit: they grow off the coast in Calabria, in the most ancient production area of Italy, so this marmalade represents the link of the island of Sicily to the mainland.
Marmalade: intensely aromatic on the palate with a balmy and lingering pine flavor.
Corrado's Pairings: white fish, raw fish tartare; roasted pork; spicy salumi.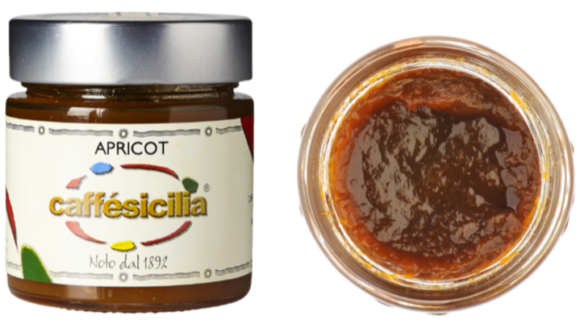 Fruit: they belong to ancient local varieties and grow on trees scattered around the Noto countryside.
Jam: Corrado cooks down the fruit slowly to concentrate the aromas and honor the work of the farmers who grow these apricots.
Corrado's Pairings: the classic slice of bread with butter; cheese with a big personality, such as Stilton or Taleggio; pastries and croissants.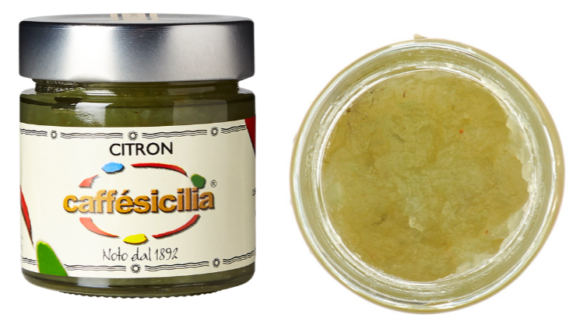 Fruit: they come from Santa Maria del Cedro, in Calabria, and belong to the variety Diamante.
Marmalade: this marmalade is made only with the peel of the citron, creating elegant citric aromas without acidity.
Corrado's Pairings: milky cheese, such as mozzarella, ricotta, and goat cheese; dark chocolate.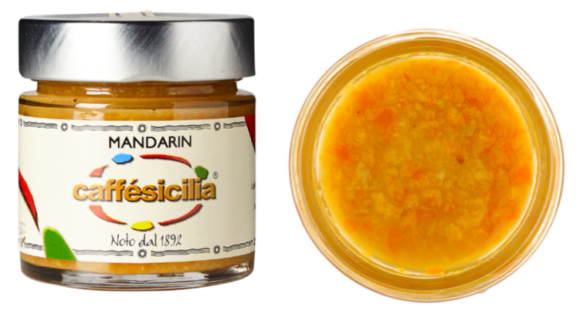 Fruits: they grow in Noto and belong to the variety Tardivo di Ciaculli.
Marmalade: this is the most intense, the most aromatic, and the least sweet. It is pure fresh mandarin.
Corrado's Pairings: creamy and soft cheese, such as Brie; cookies and biscotti.