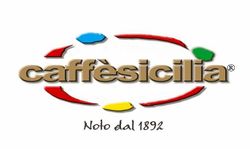 Caffe' Sicilia is a magic place in a magic town, Noto, the baroque gem in Sicilia, between Catania and Siracusa.
Faith Willinger, the famous food books author, is writing a series about Sicilia for the Atlantic Food Channel and of course paid a visit to Caffe' Sicilia; she calls it "the gastronomic shrine". "Maestro Corrado" sat at her table.
Piero Selvaggio of Valentino restaurant, also is a fan. This is what he has to say about Corrado: …When you think of one of the greatest food professionals and maestro of the sweets, Corrado Assenza comes immediately to mind. He is an original, unique in his approach, techniques and profound knowledge of sicilian products. His creation are simple at first, yet complex in execution and originality. I have great memories of his torroni, the sorbetti, the marmelate, the ability to transport some of the best and original dolci in the world to our tables. to finish the feast. …
Now you know.