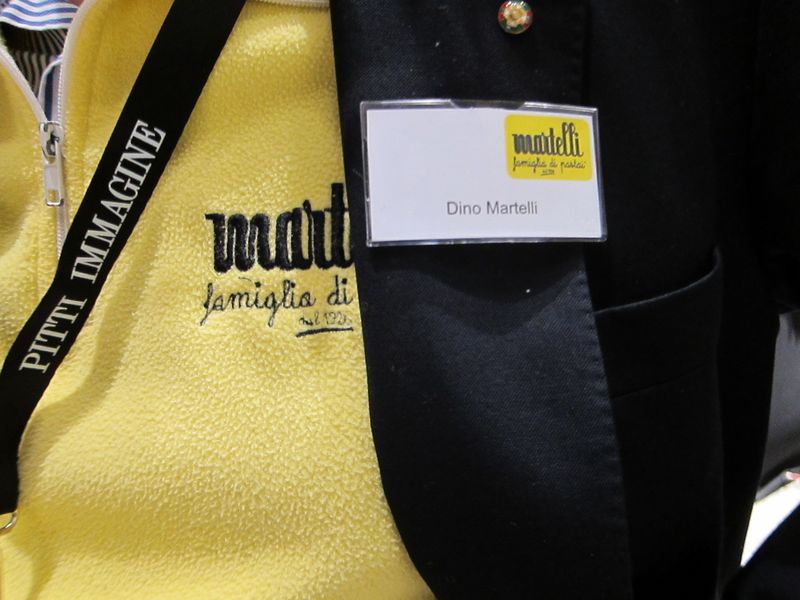 If Martelli pasta is a legend in the world, which it is, there must be a reason, since they do not advertise and spend no money in marketing. Their participation at Taste,  the food show in Firenze, this year, was an exception! Dino Martelli, the patriarch of the family, who has been making artisanal pasta since 1926 is a great, honest man! (And very popular; his Facebook account exploded at his 5,000th  "friend" and it was frozen. What do you do in this situation? I don't have a clue. Do you?)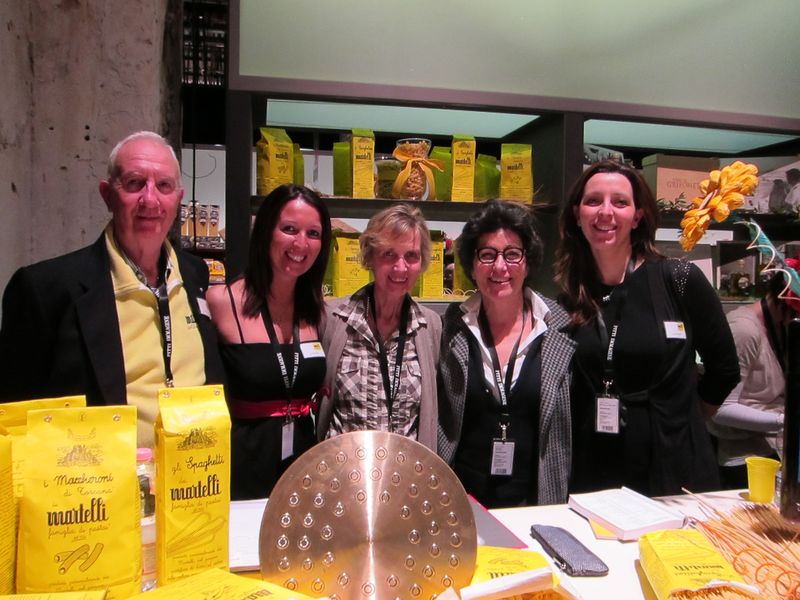 They decided they could afford to participate to Taste because it's so close to their hometown, Lari, near Pisa, and travel and lodging expenses were minimal. Almost the whole family attended the show; in the picture to the right are some of them: Dino, Laura, Lucia, me and Chiara Martelli. Yes, I think we are part of the family, too.
Gustiamo is extremely proud to be the exclusive importer of Pasta Martelli, in America!
How good is this pasta? We asked Marco Stabile, the young chef of Ora D'aria emerging fame. The infatigable Marco also just opened his new restaurant in Miami, Toscana di Vino. In the video below, I asked Marco the very embarrassing question: What is the best pasta? Watch the video for the answer. Brief extract in English, below.
Marco says that he always uses pasta Martelli, for several reasons: he was born and grew up nearby; the yellow packaging is "bello"; it's a dry pasta that is always fresh since they make the pasta to order. Conclusion: You can't have a better pasta than this. Capito???