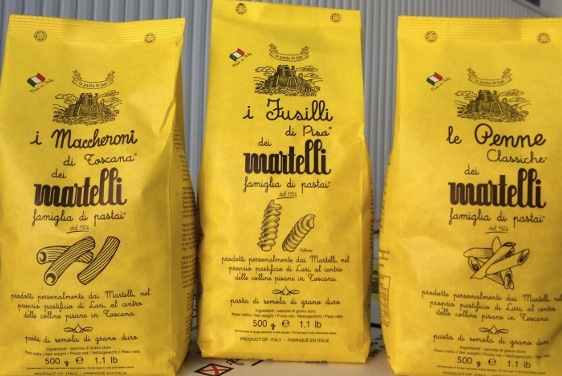 The packaging of Pasta Martelli is particularly visible. It puts you in a good mood just to look at it on the shelves of your specialty store, or better yet, in your pantry! It puts you in an even better mood, when you realize whatever you make with it (even add just olive oil – but it MUST be good!), it's going to be a great dinner!
The package of Pasta Martelli says it all: Famiglia di Pastai, since 1926. For over 80 years, the Martellis have been making pasta in Lari, a medieval village perched on a hill, near Pisa, in Toscana.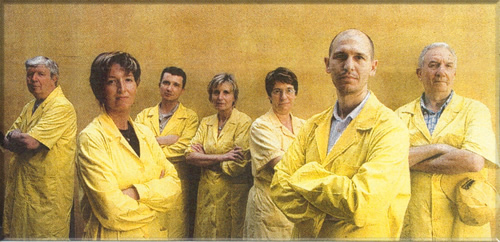 So, only family members work in the "Pastificio". How exceptional is that??? I wouldn't last one day with my family! I talk to the Martellis very often and see them regularly in Lari or wherever… Last time I saw Dino, the patriarch, Lucia, his wife and their beautiful daughter Laura in Firenze, during the Taste food show. They really seem to love each other!!! There must be a secret. It would be great if they would share it.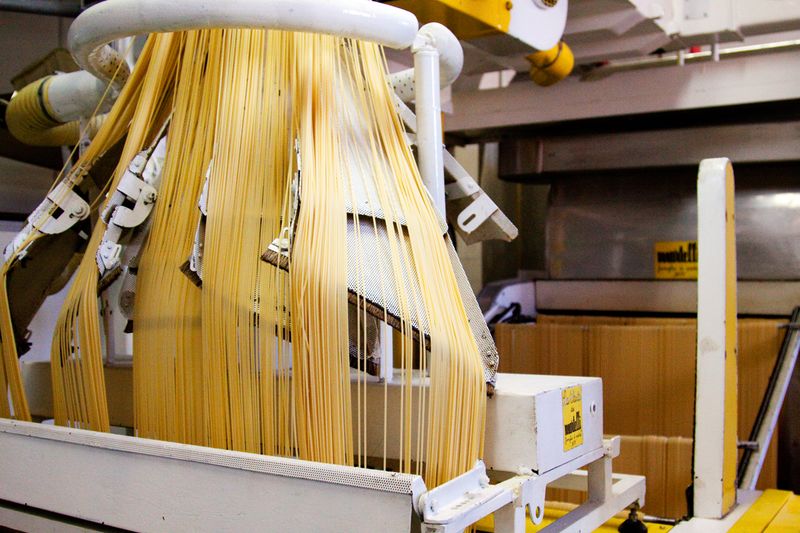 They do share the secret of their incredible pasta, though, in a lovely, short and informative video (in Italian). The video is at the end of this post and it explains that theirs is a traditional and artisanal "pastificio" and therefore they make ONLY 4 shapes of pasta (5 shapes, as of 2013, the first new shape since 1926). They make pasta as it was made fifty years ago: using the best wheats; bronze dies; and giving particular attention to the most delicate phase of production, the natural drying process. Why is it so important? Dino explains that it gives more taste to the pasta!!! Try it to believe it!!!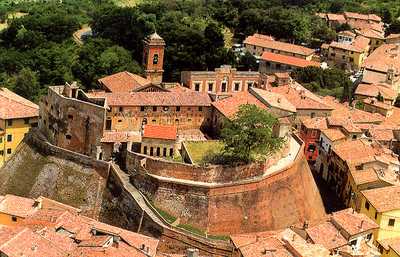 Look at the video below, even if you don't speak Italian. You will see the beautiful village of Lari, the castle on top of the village and the "pastificio' across the street (street? what street? path.) from the castle. What Dino does not say, because he is too humble, is a consideration that I made the first time I went to see them, many years ago. I love the Martellis not only because they make an exceptional product. I love them because they contribute to the balance of the social and architectural structure of the village. If the Pastificio were no longer there, the old building in which it is located, will immediately be converted into a commercial mega store, or a bank, or some fancy offices. And we don't want that! Now, you can watch the video! Buy Martelli pasta and long life to the Martelli family!!!