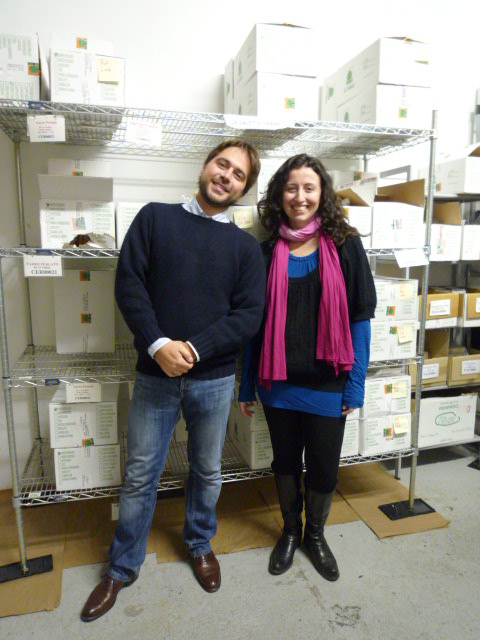 Danielle Oteri writes an inspiring food blog called Good.Food.Stories. She came to see us and was given a tour of the the warehouse by Stefano. Not too much of a work out: the warehouse is only 30 feet long. Nevertheless, it was lunch time and Danielle sat at the table with us. She could not believe we do this every day – we bring leftovers, things we cook with our products. We spend an hour at the table each day between 1 and 2pm and discuss work issues, the movie we saw yesterday and other cosmic topics. Read here, the great essay Danielle wrote after her lunch experience at Gustiamo. Now, you know:
– try not to call between 1 and 2 pm. We will answer the phone, but with our mouth full. Not elegant.
– come to the Bronx and pay us a visit around lunch time and you are in for a surprise.
Grazie Danielle, we look forward to seeing you again. You are a great cook; next time, bring your leftovers, too.