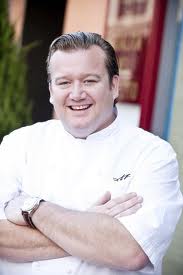 We love Michael White! He is as opinionated as we are and he hates cheap industrial balsamic vinegar such as those you typically find in supermarkets and specialty stores.  Michael White, in an interview in the Wall Street Journal, says: "I can do without all the different types of balsamic vinegars. The huge commercial market in America is all about packaging, and it's caramel color and red wine vinegar and they mix it together with sugar. I also can't stand drizzling with balsamic, it's totally annoying.

There's only one real balsamic, and that takes years to age. A sample is taken to the town of Spilamberto, where the consortium is, and they test it and you can only make so many bottles. "
The real Balsamic Vinegar that Michael refers to is called Aceto Balsamico Tradizionale and Gustiamo never carried anything but. Grazie, Michael, we could not have said it clearer.