Ever since we first tasted Corrado Assenza's canditi back at his shop in Noto, we knew we were onto something really special. Italian chefs can't have enough of his candied lemon, orange, and bergamot peels. Literally, they're already sold out for the season.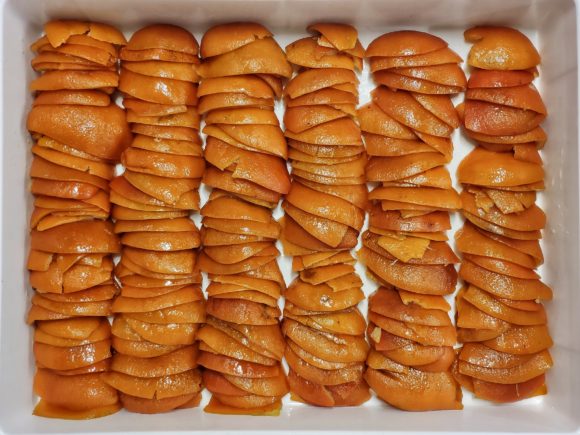 Now the US food world is catching on to these prized ingredients. Especially since they made the New York Times Front Burner page! Food and wine writer Florence Fabricant wrote a marvelous piece honoring Caffè Sicilia's canditi and we can't WAIT to see how chefs stateside will get creative with them.
"Corrado follows the longstanding tradition of preserving citrus peels slowly, without additives, merely sugared in the final stage of production. Beatrice Ughi's Bronx-based company, Gustiamo, now imports the bergamot, orange and lemon varieties, all in large slabs of peel rendered moist, fragrant and arrestingly fresh-tasting."
We love the orange canditi in Viola Buitoni's Hazelnut Amaretti with Candied Oranges. Or if you're feeling adventurous, maybe try lemon canditi on an anchovy-burrata panino. Basically you can use canditi anytime your recipe calls for a citrus zing.
Grazie mille, Florence! Read her full article "Preserved Citrus From a Sicilian Institution" here.