Italy has a reputation for growing some of the world's best citrus and Corrado Assenza of Caffè Sicilia knows precisely which farmers are at the top of their game. We visited Corrado in Noto last summer during our Sicilia exploring adventure and finally had a taste of his extraordinary citrus candied peels. He makes his own canditi of orange, lemon, and bergamot to use in his pastry shop. You know Caffè Sicilia's world-famous cassatina? Well, that decoration on top is this very special candied orange peel.
It's no surprise that famous chefs all over Italy are stocking up on as many of these canditi as they can get their hands on. Their texture and flavor can't be matched.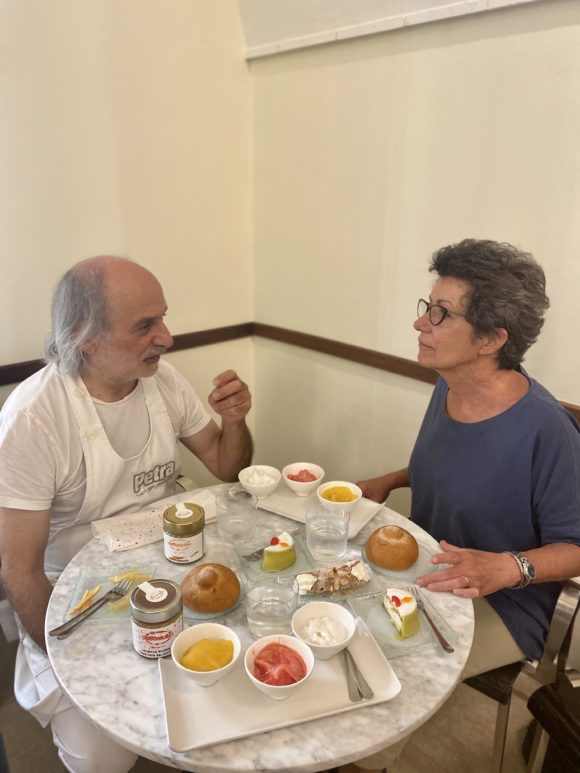 A quick history digression: what makes Sicilian citruses so unique? Citrus trees were first introduced to Sicily with the Arab invasion of 850 AD. The mild winters, warm climate, and precipitation levels of the island suited them perfectly. Over the centuries, Sicilian farmers developed countless varieties of oranges, lemons, and everything in between. There's early evidence of candying citrus peel too- "canditi" were on the menu for a Medici family visit to the island in 1513!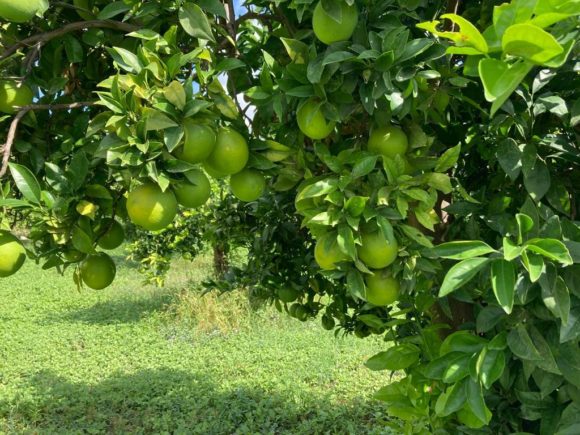 But the Sicilian citrus industry really took off in the 18th and 19th centuries. In the 1750s, Scottish physician James Lind proved citrus fruit was the best treatment and preventative for scurvy. Soon, Europe's navies were buying up as many lemons and oranges as Sicily could grow.
Today Corrado Assenza, aka Mr. Sicily, collaborates with the farmers around his lab in Noto to purchase their fruits and transform them into something special:
"Our objective is to prolong the life of the fresh fruit without using preservatives"

– Corrado Assenza
While other candied fruit producers use glucose syrup and sulfuric acid, Corrado uses only water and sugar to preserve his citrus peels. This means the flavor remains totally unadulterated and really captures the essence of the island. The peel is oven-steamed to soften, then quickly cooled and plunged into sugar to marinate for three to four weeks. During this time, the flavor intensifies and a thick syrup forms around the bits of peel.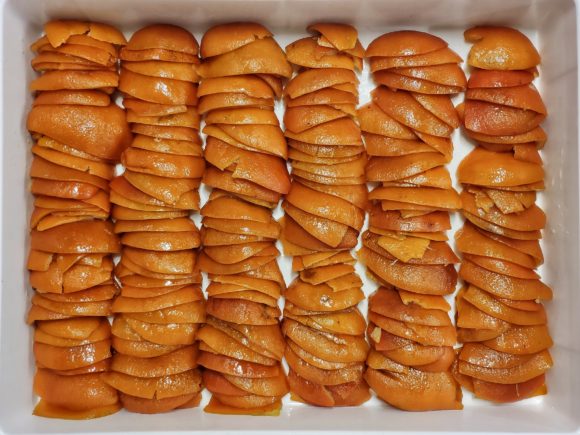 Each individual slice of peel represents a piece of Sicilian culture, environment, and history. We're so excited to work with Corrado to bring his candied citrus peels to the US. This allows Corrado to further support Sicilian farmers so they can continue growing the best citrus possible!