When we say windy. We mean positively blustery. After an hour standing on Vesuvio, we were completely windswept. Here is Danielle's video, just to give you an idea.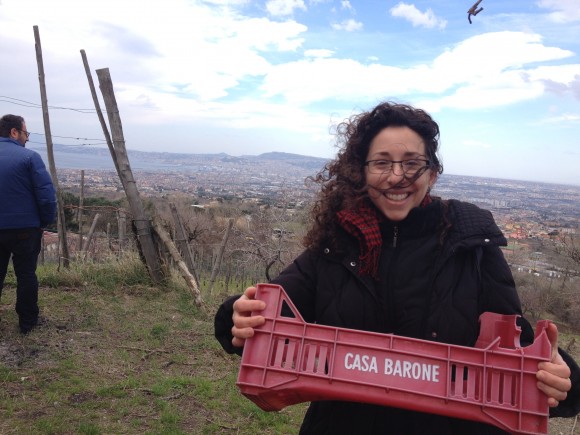 So what brought us to the slopes of Mt. Vesuvius on this gusty day? Piennolo Tomatoes. Giovanni Marino of Casa Barone gave us the grand tour of his tomato plants and fruit trees, all growing right on the slopes of Mt. Vesuvius.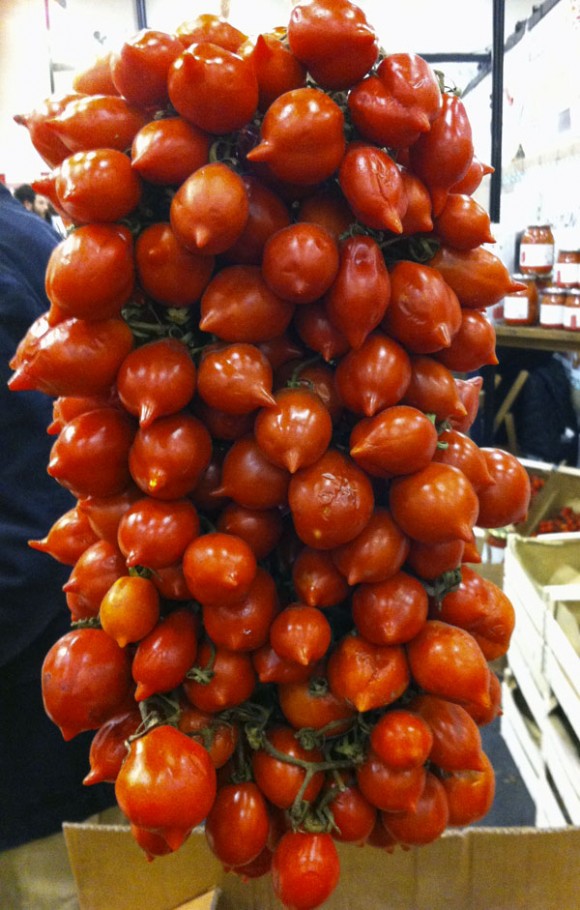 We at Gustiamo are always talking about volcanic terroir and the fantastic flavor of tomatoes and other fruit grown in volcanic soil. Yes, it is true, produce grown on Mt. Vesuvius are full of bold, even explosive (ahem), flavor.
Being there, standing on the volcano, you can almost sense it. The slopes of this volcano are truly special and despite the wind, we did not want to leave.