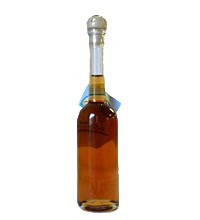 The other day, there was a comment on this blog to an old post about pasta with colatura. We originally wrote the post because we were excited about how good this dish is and how easy it is to make. (In fact, I will serve pasta with colatura tomorrow night, Christmas Eve.) We tell you and, hopefully, you buy this great product from us.
A couple of days ago, three months after the original post, Jennifer Blag (fake name) wrote the following comment:
"You can buy Colatura for $XX (about 12 oz.) at XXXX (company's name). You can find them online. My shipment just arrived! :)"
Jennifer Blag is not a frequenter of this Gustiblog and XXXX is a friendly competitor to whom we supply certain products we import, at wholesale prices. This is the first time I have ever deleted a comment. I don't fear competition but I didn't want to embarrass the merchant!