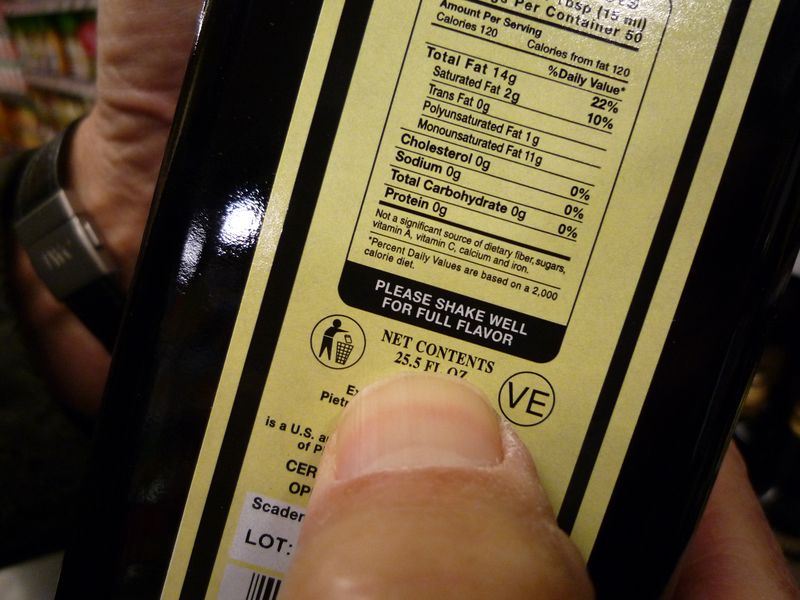 Not even under torture will I reveal the name of the revered shop where I found this bottle, which has a label that says Extra Virgin Olive Oil.
The back of the label has "use instructions". It says SHAKE WELL FOR FULL FLAVOR.
I've never heard of such a thing, have you? What could have happened to this Olive Oil that you need to shake it before using it? Chemicals not fully integrated? Deposit/dirt that stays in the bottom? If this is the case, why would you have them in your salads???